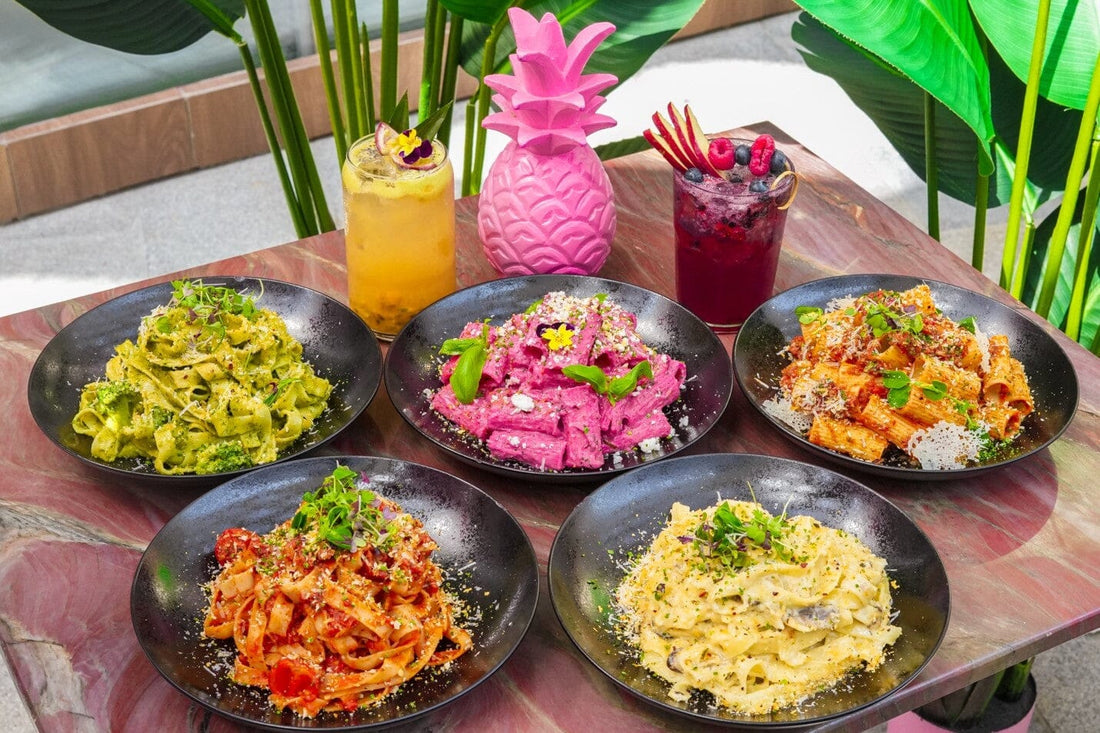 17 pasta-tively amazing places to celebrate World Pasta Day in Dubai
We're thrilled to share some exciting news with our customers and fans: Love Vibe Cafe has been featured on What's On's website for World Pasta Day! We've been recognized as one of the 17 pasta-tively amazing places to celebrate this delicious holiday in Dubai, and we couldn't be happier.
If you're not familiar with What's On, it's a popular publication that covers all things food, drink, entertainment, and more in Dubai. They're known for their expert recommendations and insider knowledge, and we're honored to have been included in their latest roundup of the best places to enjoy pasta on World Pasta Day.
At Love Vibe Cafe, we take pasta seriously. We believe that there's nothing quite like a comforting bowl of pasta to lift your spirits and nourish your soul. That's why we offer a range of delicious pasta dishes that are made from scratch using the freshest ingredients and the best pasta shapes.
Whether you're in the mood for a classic spaghetti Bolognese, a creamy fettuccine Alfredo, or a spicy penne arrabbiata, we've got you covered. Our menu also includes vegan and gluten-free options, so everyone can enjoy a satisfying bowl of pasta.
Being featured on What's On's website is a huge honor for us, and we're grateful for the recognition. We hope that this news will encourage more people to discover our restaurant and enjoy our delicious pasta dishes.
Thank you for your continued support, and we look forward to welcoming you to Love Vibe Cafe soon!