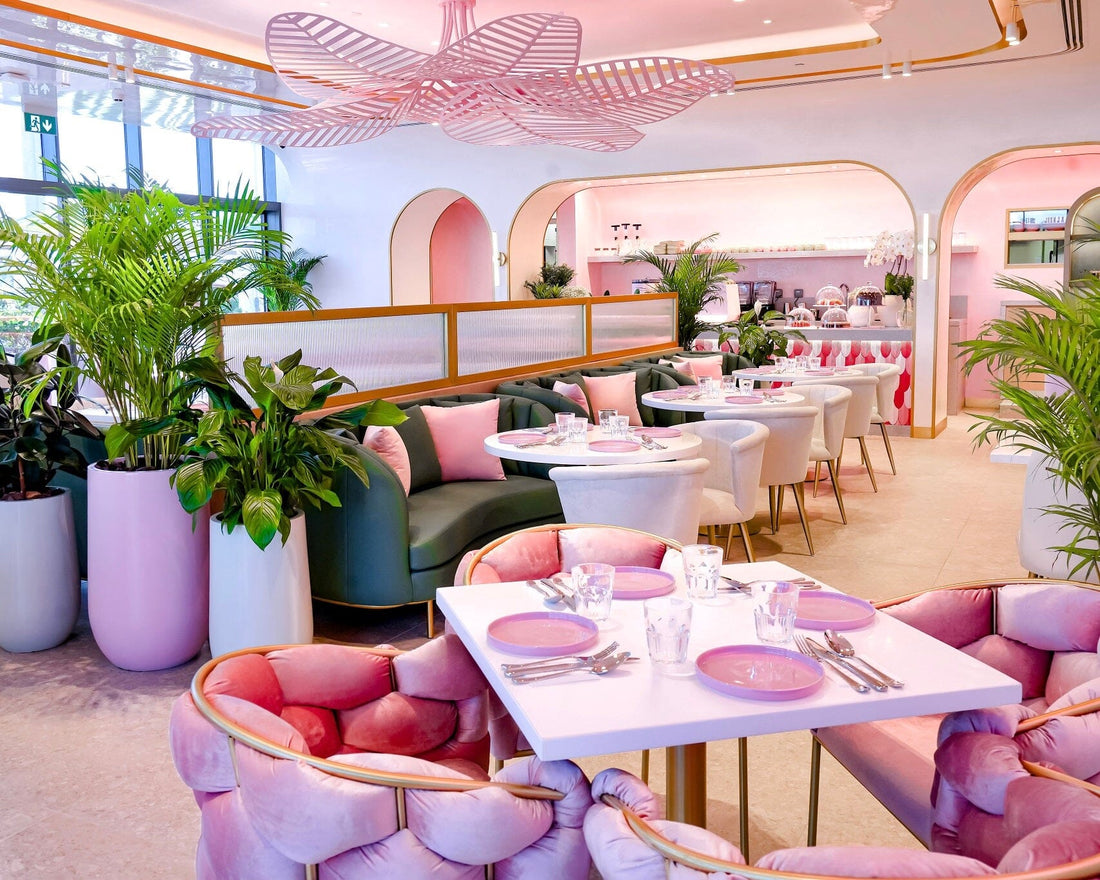 8 New Abu Dhabi Restaurants and Cafés Opening in 2023
LoveVibe Cafe Gains Acclaim: Featured in BBC Good Food ME's "8 New Abu Dhabi Restaurants and Cafés Opening in 2023"!
Introduction:
Dear food enthusiasts and coffee lovers in Dubai and Abu Dhabi, we have some exciting news to share with you all! LoveVibe Cafe has caught the attention of food connoisseurs and has been featured in the esteemed publication BBC Good Food ME. We are elated to be part of their exclusive list of "8 New Abu Dhabi Restaurants and Cafés Opening in 2023"! This recognition is a testament to our dedication to delivering delightful experiences and exquisite flavors to our cherished patrons.
A Heartfelt Thank You:
First and foremost, we want to extend our deepest gratitude to all our loyal customers who have been part of our journey since the beginning. Your love and support have been the driving force behind LoveVibe Cafe's growth and success. And to those of you who are yet to experience the LoveVibe, we can't wait to welcome you with open arms and share the magic of our café.
BBC Good Food ME Recognition:
Being featured in BBC Good Food ME is a moment of immense pride for us. This prestigious publication is renowned for celebrating the finest culinary establishments in the region, and we are thrilled to be among the select few new restaurants and cafés to receive their nod of approval.
A Gastronomic Adventure Awaits:
At LoveVibe Cafe, we take pride in curating a diverse and delectable menu that caters to all taste preferences. From scrumptious breakfast delights that kickstart your day to flavorful lunches and indulgent desserts, each dish is crafted with love and creativity. Our talented culinary team uses the finest and freshest ingredients to ensure every bite is a celebration of flavors.
Unwind with Irresistible Coffees:
For coffee aficionados, LoveVibe Cafe is a haven where the art of coffee-making comes to life. Our skilled baristas are passionate about creating the perfect cup for you, be it a classic espresso, a velvety latte, or an energizing iced coffee. The aroma of freshly ground beans and the enchanting latte art are all part of the LoveVibe coffee experience.
An Inviting Ambiance:
Our café ambiance is thoughtfully designed to evoke a sense of warmth and comfort. Whether you're seeking a peaceful moment alone or a lively gathering with friends, LoveVibe Cafe offers the perfect setting for creating cherished memories and meaningful connections.
Join the Celebration:
To celebrate this remarkable milestone, we invite each one of you to join us at LoveVibe Cafe. Gather your loved ones and embark on a gastronomic journey filled with flavors, love, and vibrant vibes.
Stay Connected:
To stay updated with our latest offerings, special events, and promotions, follow LoveVibe Cafe on our social media platforms and subscribe to our newsletter. We have exciting surprises in store, and we want you to be part of our culinary adventures.
Conclusion:
With immense gratitude and excitement, we embrace the recognition from BBC Good Food ME and the culinary buzz of Abu Dhabi. As we continue to grow and create memorable experiences, we can't wait to welcome you all to LoveVibe Cafe, where every visit is an ode to the love we have for food, coffee, and our wonderful community.
With love and anticipation,
The LoveVibe Cafe Team