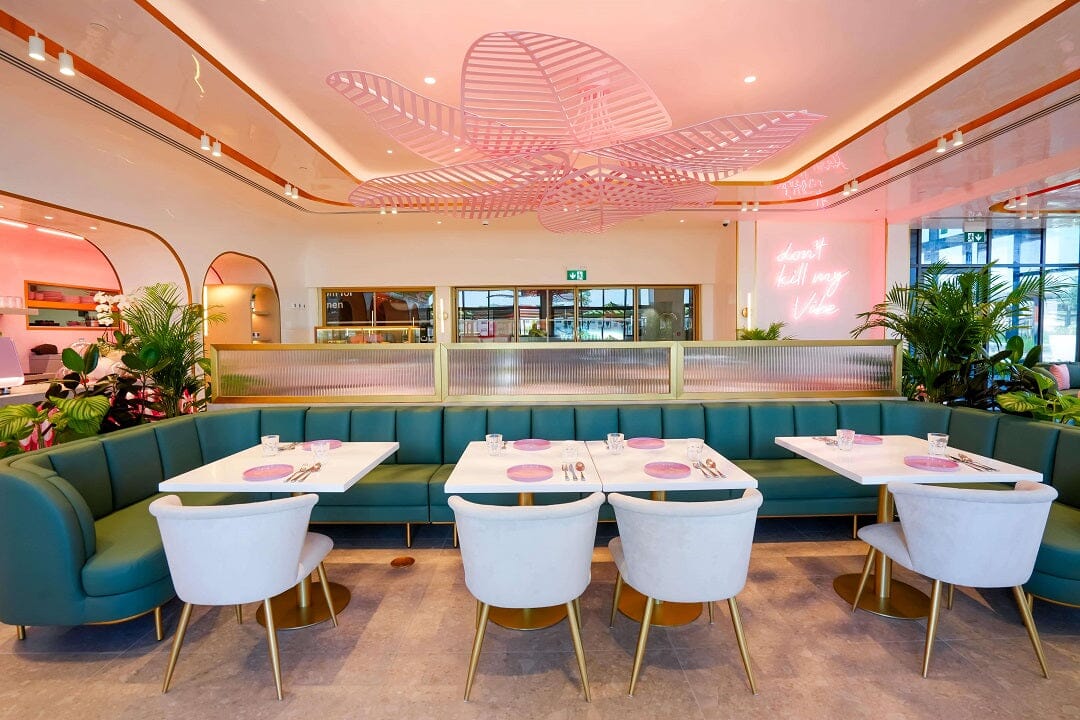 Afternoon Tea in Khalifa City
Elevate Your Afternoon: Love Vibe Cafe - The Best Destination for Afternoon Tea in Khalifa City, Dubai
Welcome to Love Vibe Cafe, your oasis of tranquility in the heart of Khalifa City, Dubai. Amidst the bustling city life, our cafe offers more than just a place to dine; it provides an experience of refined elegance and delightful indulgence. Join us as we explore the art of afternoon tea, a timeless tradition, at Love Vibe Cafe.
A Timeless Tradition: Afternoon Tea at Love Vibe Cafe
Discovering the Charm of Afternoon Tea:
Afternoon tea, a tradition with roots tracing back to the 19th century, has evolved into a cherished ritual. At Love Vibe Cafe, we bring this classic experience to life, offering a carefully curated selection of teas, delectable treats, and an ambiance that resonates with sophistication.
Why Love Vibe Cafe is the Best Destination for Afternoon Tea in Khalifa City:
Exquisite Tea Selection: Our menu boasts a diverse range of premium teas sourced from around the world. From classic Earl Grey to exotic blends, our tea selection caters to connoisseurs and enthusiasts alike.
Delectable Treats: Accompanying our teas are an array of delectable treats, including freshly baked scones, delicate finger sandwiches, and a variety of pastries and desserts. Each item is meticulously crafted to ensure a harmonious balance of flavors.
Soothing Ambiance: Step into Love Vibe Cafe, and you'll find yourself immersed in an atmosphere of tranquility. Our cozy seating, soft music, and attentive service create the perfect setting for a relaxing afternoon tea experience.
Attention to Detail: We believe that it's the small details that make a significant difference. From the presentation of our treats to the elegance of our tea sets, every aspect of our afternoon tea service is designed to delight our guests.
Frequently Asked Questions (FAQs)
Q1: What types of tea are included in the afternoon tea menu at Love Vibe Cafe?
A1: Our afternoon tea menu features a diverse selection of teas, including black, green, herbal, and exotic blends. Guests can choose their preferred tea from our extensive menu.
Q2: Is the afternoon tea at Love Vibe Cafe suitable for vegetarians and vegans?
A2: Absolutely! We offer a vegetarian-friendly afternoon tea menu that includes a variety of savory and sweet options catering to vegetarians and vegans.
Q3: Do I need to make a reservation for afternoon tea at Love Vibe Cafe?
A3: While walk-ins are welcome, we recommend making a reservation, especially during peak hours, to ensure availability and the best dining experience for our guests.
Q4: Can I customize the afternoon tea menu for special dietary requirements or allergies?
A4: Yes, we are happy to accommodate special dietary requirements and allergies. Please inform our staff about your specific needs when making a reservation, and we will ensure your afternoon tea experience is tailored accordingly.
Conclusion: Indulge in Afternoon Tea Bliss at Love Vibe Cafe
At Love Vibe Cafe, we invite you to unwind and indulge in the art of afternoon tea. Our commitment to providing a memorable experience, paired with the finest teas and delectable treats, makes Love Vibe Cafe the best destination for afternoon tea in Khalifa City, Dubai.
Join us for an exquisite journey of flavors, aromas, and relaxation. Experience the charm of afternoon tea at Love Vibe Cafe, where every sip and every bite is infused with love and warmth.