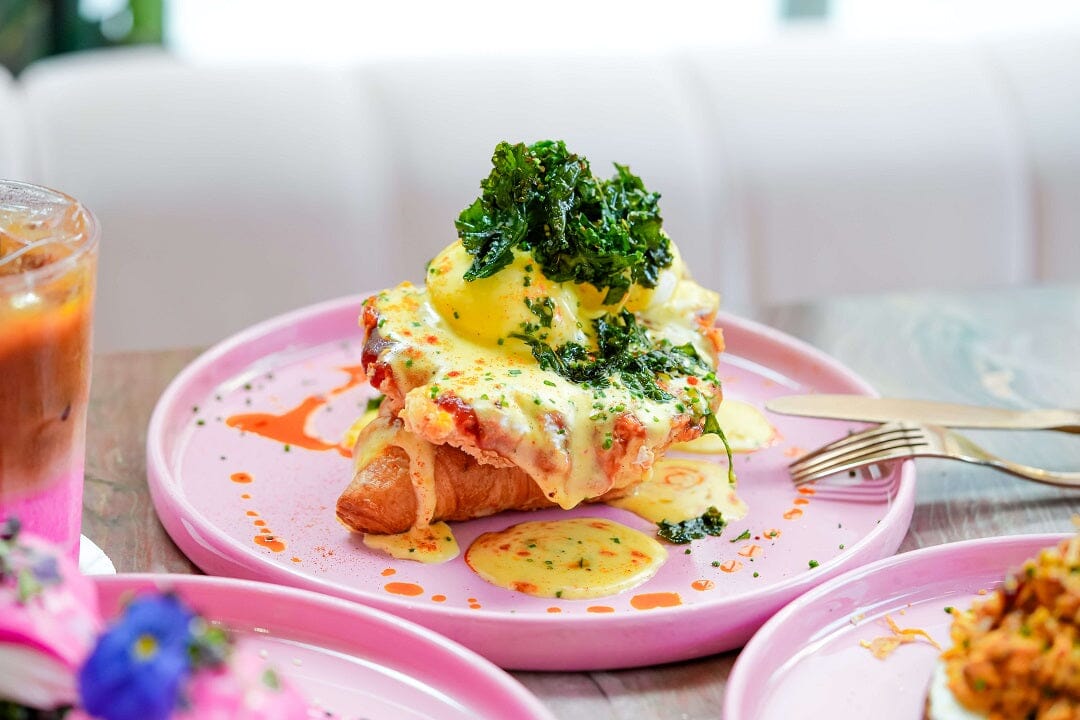 Best Breakfast in Khalifa City
A Morning Delight: Love Vibe Cafe – Serving the Best Breakfast in Khalifa City, Dubai
Good mornings begin with a great breakfast, and at Love Vibe Cafe, we take pride in being the prime destination for a delightful morning feast in Khalifa City, Dubai. Join us as we delve into the world of flavors, aromas, and freshness, making us the unrivaled choice for the best breakfast in Khalifa City.
Unveiling Our Breakfast Delights
Crafting a Breakfast Experience:
At Love Vibe Cafe, breakfast is not just a meal; it's a culinary journey. We understand the significance of starting your day right, which is why we have meticulously designed our breakfast menu to cater to diverse tastes and dietary preferences. Our breakfast offerings are a perfect blend of nutrition, indulgence, and creativity.
Why Love Vibe Cafe Offers the Best Breakfast in Khalifa City:
Diverse Menu Selection: Our breakfast menu is a treasure trove of options, ranging from classic breakfast staples to innovative creations. From hearty traditional breakfasts to healthy options like smoothie bowls and avocado toasts, we cater to various tastes and dietary needs.
Fresh and Locally Sourced Ingredients: We believe in the power of fresh ingredients. Our culinary team carefully selects locally sourced produce to ensure the highest quality and freshness in every dish. The vibrant flavors of our dishes are a testament to our commitment to quality.
Warm and Inviting Atmosphere: Love Vibe Cafe provides a cozy and welcoming ambiance, creating the perfect setting for a leisurely breakfast. Whether you're here for a business meeting, a family gathering, or a solo breakfast experience, our warm atmosphere enhances the joy of your morning meal.
Customization and Dietary Options: We understand that dietary needs vary. Our menu offers customization options, allowing you to tailor your breakfast according to your preferences. Whether you need gluten-free, vegan, or low-carb options, we've got you covered.
Frequently Asked Questions (FAQs)
Q1: Does Love Vibe Cafe offer breakfast options for vegetarians and vegans?
A1: Absolutely! We have a variety of vegetarian and vegan breakfast options on our menu. From plant-based pancakes to vegan omelets, our breakfast offerings cater to a wide range of dietary preferences.
Q2: Is it necessary to make a reservation for breakfast at Love Vibe Cafe?
A2: While walk-ins are welcome, making a reservation is advisable, especially during peak hours. This ensures that you have a table reserved and can enjoy your breakfast without waiting.
Q3: Can I customize my breakfast order at Love Vibe Cafe?
A3: Yes, we offer customization options. If you have specific dietary preferences or allergies, please inform our staff, and we will be happy to customize your breakfast according to your requirements.
Q4: Does Love Vibe Cafe serve freshly brewed coffee and specialty beverages with breakfast?
A4: Certainly! We take pride in our coffee offerings. Along with a selection of freshly brewed coffees, we also serve specialty beverages like lattes, cappuccinos, and refreshing teas to complement your breakfast experience.
Conclusion: Start Your Day Right at Love Vibe Cafe
At Love Vibe Cafe, we invite you to indulge in a breakfast experience that combines culinary expertise with a warm and inviting atmosphere. Join us to savor the best breakfast in Khalifa City, where every bite is a celebration of flavors, and every moment is infused with love and care.
Visit Love Vibe Cafe today and let your mornings be filled with the joy of exceptional breakfast delights.