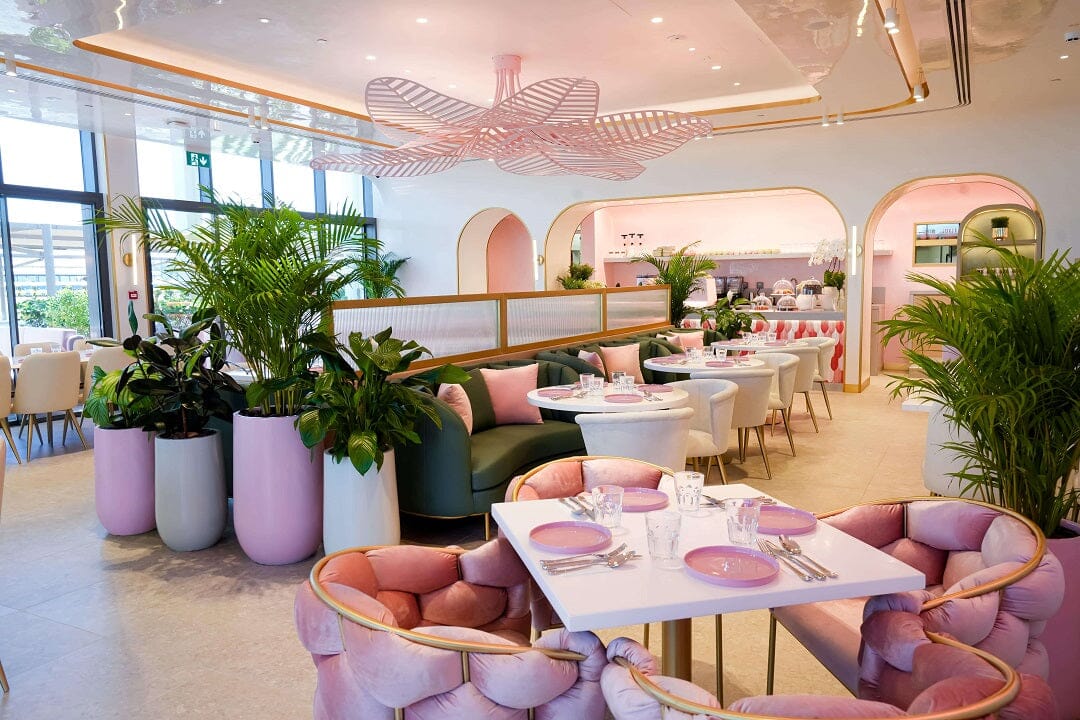 Best Café to Franchise in UAE
Discover Your Entrepreneurial Spirit: Love Vibe Cafe - Your Ideal Café Franchise in UAE
Welcome to Love Vibe Cafe, where dreams of owning a thriving café business transform into reality. Are you searching for the best café to franchise in the UAE? Look no further. Love Vibe Cafe offers more than just a franchise; it's an opportunity to be part of a culinary revolution, redefining the café experience in the UAE. Join us as we explore why Love Vibe Cafe stands out as your ultimate choice for a café franchise in the UAE.
Why Choose Love Vibe Cafe for Your Café Franchise?
1. Culinary Excellence and Innovation:
Love Vibe Cafe is renowned for its innovative menu curated with a fusion of international flavors and local influences. As a franchisee, you gain access to our repertoire of artisanal coffees, delectable desserts, and savory delights, ensuring your café offers a unique and enticing experience.
2. Proven Operational Excellence:
Our operational model is streamlined for efficiency, guaranteeing a seamless experience for both franchisees and customers. From kitchen management to customer service, we provide you with the tools and support to run your café smoothly and successfully.
3. Comprehensive Training and Support:
We invest in your success. Love Vibe Cafe offers extensive training programs, equipping you and your staff with the skills and knowledge needed to excel. Our support doesn't end with training; we provide ongoing guidance, marketing assistance, and updates on industry trends to keep your café at the forefront.
4. Strong Brand Identity:
Love Vibe Cafe isn't just a café; it's a lifestyle. Our brand identity resonates with customers, creating a sense of belonging and loyalty. When you franchise with us, you join a community that values quality, creativity, and exceptional service, ensuring your café is recognized and trusted by patrons.
Frequently Asked Questions (FAQs)
Q1: What makes Love Vibe Cafe unique among other café franchises in the UAE?
A1: Love Vibe Cafe stands out due to its innovative menu, emphasis on customer experience, and comprehensive support provided to franchisees. Our focus on creating a unique and inviting atmosphere sets us apart in the competitive café industry.
Q2: Can I customize the menu at my Love Vibe Cafe franchise to cater to local preferences?
A2: Yes, customization is encouraged. While maintaining our core offerings, franchisees have the flexibility to adapt the menu to cater to local tastes. Our team collaborates closely with franchisees to ensure the menu aligns with the preferences of the local customer base.
Q3: What kind of marketing support does Love Vibe Cafe provide to its franchisees?
A3: Love Vibe Cafe offers a range of marketing support, including digital marketing strategies, social media management, and promotional campaigns. We believe in a collaborative approach, working closely with franchisees to create impactful marketing initiatives.
Q4: What are the financial requirements for franchising with Love Vibe Cafe?
A4: The financial requirements vary based on the location, size, and scope of the café. We offer flexible investment options and are open to discussing the details based on the specific business goals and budget of potential franchisees.
Conclusion: Your Journey to Café Ownership Begins Here
At Love Vibe Cafe, we invite you to embark on a transformative journey into the world of café entrepreneurship. Franchising with us means embracing a legacy of innovation, warmth, and culinary excellence. Seize the opportunity and partner with Love Vibe Cafe to craft your success story in the heart of the UAE.
Your dream café franchise is just a click away. Join hands with Love Vibe Cafe, where every cup tells a tale of passion and success.