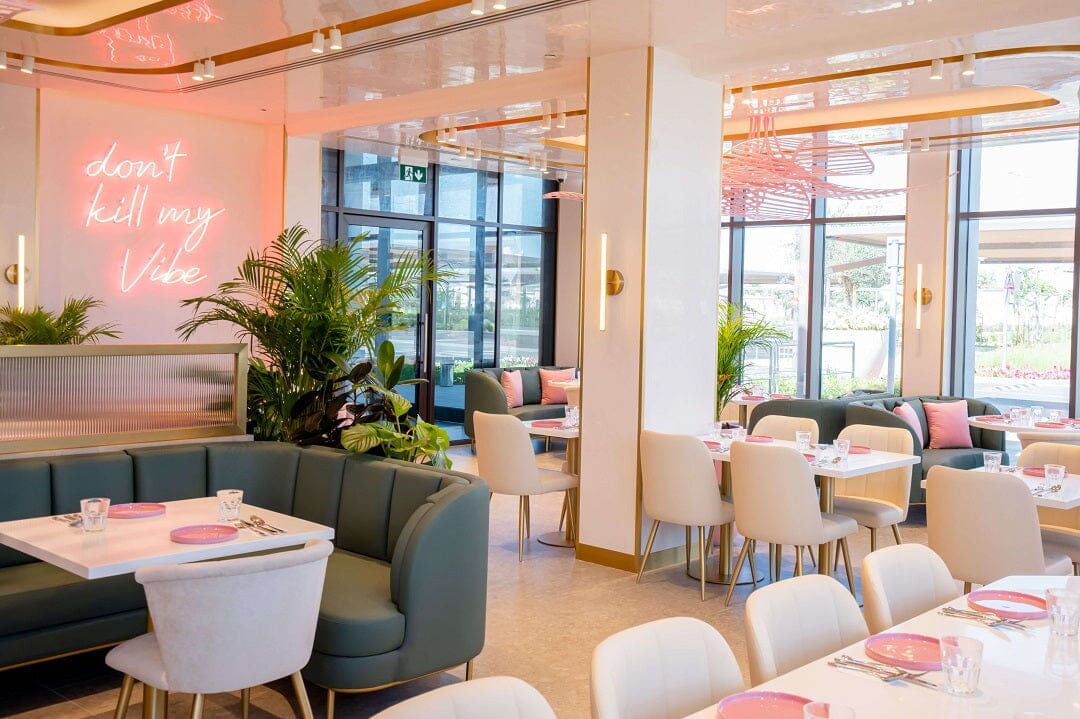 Love Vibe Cafe: The Epitome of Excellence Among the Best Cafés in UAE
Welcome to Love Vibe Cafe, where passion for coffee meets the art of hospitality. Are you on a quest to find the best café in UAE? Your search ends here. Love Vibe Cafe, nestled in the vibrant heart of Dubai, stands as a beacon of exceptional coffee, delightful cuisine, and warm ambiance. Join us as we explore why Love Vibe Cafe is hailed as one of the best cafés in UAE, offering an unforgettable experience to coffee enthusiasts and food lovers alike.
Discovering the Essence of Love Vibe Cafe
**1. A Symphony of Flavors:
At Love Vibe Cafe, our coffee is more than just a beverage; it's a journey through the world's finest coffee beans. Sourced from exotic locations, our coffee is expertly roasted to perfection, ensuring each cup is a symphony of flavors. Whether you prefer a rich espresso, a velvety latte, or a refreshing cold brew, our baristas craft every cup with precision and passion.
**2. Gourmet Cuisine, Delightful Bites:
Our menu is a celebration of culinary creativity. From gourmet sandwiches to decadent desserts, our chefs infuse every dish with innovation and flair. We use locally sourced, fresh ingredients to create delightful bites that complement our coffee offerings perfectly. Each item on our menu is a culinary masterpiece, inviting you to indulge in the exquisite flavors of Love Vibe Cafe.
**3. Warmth and Comfort:
Love Vibe Cafe is not just a café; it's a sanctuary of warmth and comfort. Our inviting ambiance, soothing music, and friendly staff create an atmosphere where you can relax, unwind, and savor the moment. Whether you're catching up with friends, working on your laptop, or simply enjoying solitude, our café offers the perfect setting for every occasion.
**4. Craftsmanship in Every Cup:
Our baristas are artisans, dedicated to the craft of coffee-making. They undergo rigorous training to master the art of brewing, ensuring each cup of coffee is a testament to their expertise. From latte art to espresso shots, every detail is perfected, making every visit to Love Vibe Cafe a memorable experience.
Why Love Vibe Cafe Stands Out Among the Best Cafés in UAE:
Exquisite Coffee Varieties: Love Vibe Cafe offers a curated selection of coffee varieties, including single-origin beans and specialty blends. We explore diverse flavor profiles, allowing coffee connoisseurs to embark on a taste adventure with every sip.
Gourmet Culinary Creations: Our menu features an array of gourmet culinary creations, from breakfast delights to delectable desserts. Each dish is crafted with meticulous attention to detail, elevating your dining experience to unparalleled heights.
Exceptional Customer Service: At Love Vibe Cafe, customer satisfaction is our top priority. Our dedicated staff members are trained to provide exceptional service, ensuring you feel valued and appreciated from the moment you step in.
Community Engagement: We believe in giving back to the community that supports us. Love Vibe Cafe actively engages in community initiatives, supporting local charities and events. When you choose Love Vibe Cafe, you become a part of a café that cares for its community.
Frequently Asked Questions (FAQs)
Q1: What coffee brewing methods do you use at Love Vibe Cafe?
A1: At Love Vibe Cafe, we employ a variety of coffee brewing methods, including espresso machines, pour-over techniques, and cold brew methods. Our skilled baristas choose the method that best complements the flavor profile of each coffee bean, ensuring a rich and satisfying cup every time.
Q2: Are there vegan and gluten-free options available on your menu?
A2: Absolutely! We offer a range of vegan and gluten-free options to cater to different dietary preferences. Our menu includes plant-based milk alternatives, gluten-free pastries, and vegan desserts, allowing everyone to enjoy our offerings.
Q3: Can I purchase Love Vibe Cafe's coffee beans for home brewing?
A3: Yes, you can! We offer our carefully curated coffee beans for retail, allowing coffee enthusiasts to bring the Love Vibe Cafe experience to their homes. Our beans are available in-store and online, ensuring you can enjoy our exceptional coffee at your convenience.
Q4: Do you host events or private gatherings at Love Vibe Cafe?
A4: Absolutely! Love Vibe Cafe is a perfect venue for events and private gatherings. Whether it's a corporate meeting, a birthday celebration, or a bridal shower, our café can be transformed to suit your event. We offer customizable menus and dedicated staff to ensure your event is a resounding success.
Conclusion: Elevating Coffee Culture at Love Vibe Cafe
At Love Vibe Cafe, we don't just serve coffee; we craft experiences. Join us at one of the best cafés in UAE and embark on a journey of flavors, aromas, and heartfelt hospitality. Experience the Love Vibe difference, where every cup tells a story, and every moment is cherished.