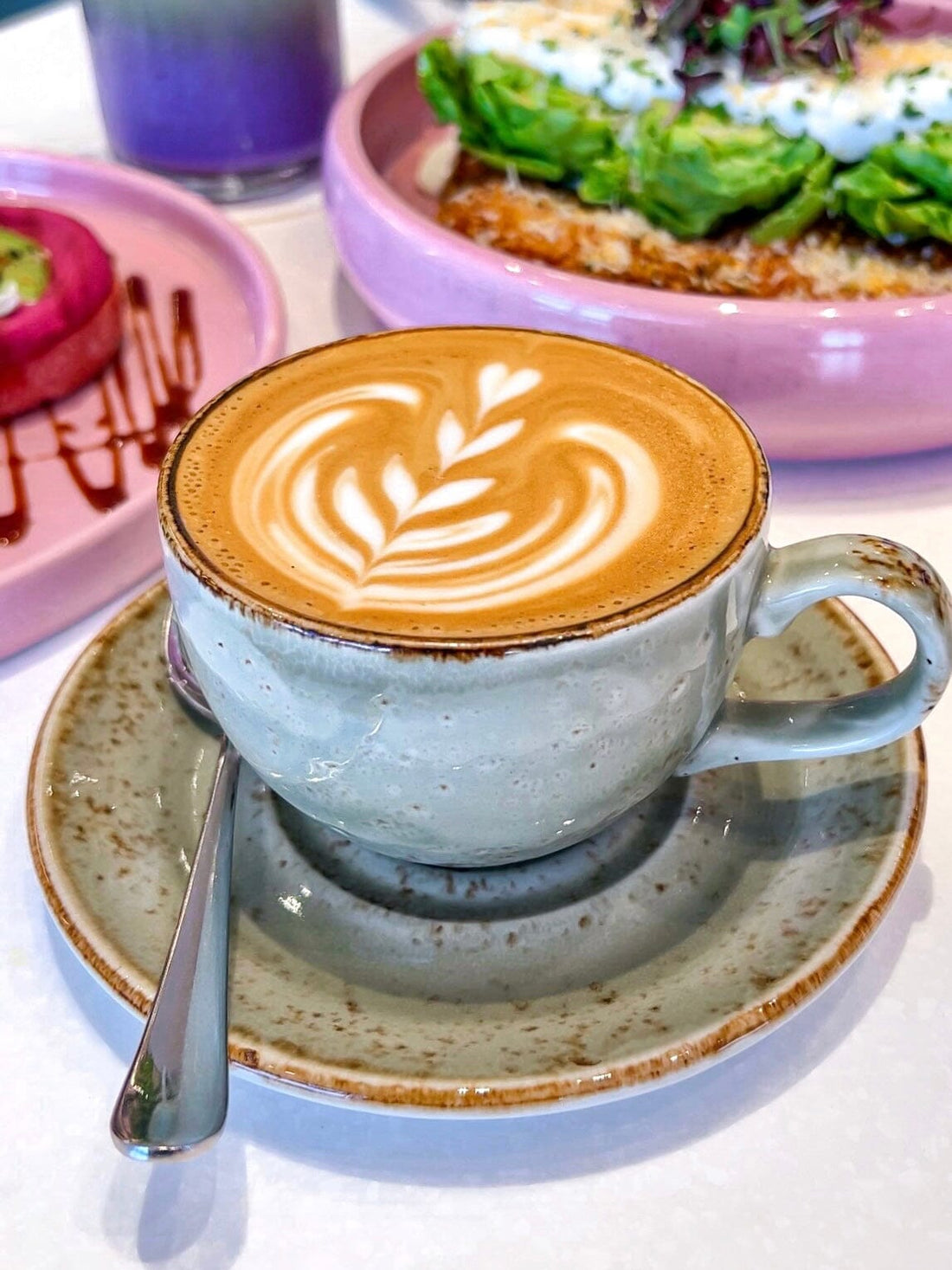 Best Coffee Shops in Dubai
LoveVibe Cafe Graces Harper's Bazaar Arabia's Coveted List: Among the 37 Best Coffee Shops in Dubai!
Introduction:
Hello, coffee aficionados and café enthusiasts in Dubai and Abu Dhabi! We have an exciting announcement to make – LoveVibe Cafe has been featured in the prestigious publication Harper's Bazaar Arabia! We are thrilled to be part of their highly sought-after list of "37 of the Best Coffee Shops in Dubai." This recognition celebrates our passion for crafting exceptional coffee experiences and our commitment to providing you with the finest delights.
A Heartfelt Thank You:
Before we delve into the details, we want to extend our heartfelt gratitude to all our patrons. Your love and support have been the driving force behind LoveVibe Cafe's journey and success. It is your unwavering enthusiasm that inspires us to elevate our coffee game and create memorable moments for you all.
Harper's Bazaar Arabia Acknowledgement:
To be recognized among the best coffee shops in Dubai by Harper's Bazaar Arabia is a true honor. This esteemed publication is known for its discerning taste and impeccable judgment when it comes to curating the finest establishments. We are humbled to be part of their esteemed list, and we promise to continue delivering excellence in every cup.
A Coffee Lover's Haven:
At LoveVibe Cafe, we believe that coffee is more than just a beverage; it's an art form that brings people together. Our baristas are passionate about the craft, and each cup they create is a testament to their skill and dedication. From the first whiff of freshly ground beans to the last drop of your favorite brew, our coffee promises an exquisite journey of flavors.
Variety and Specialty:
We take pride in offering a diverse range of specialty coffee options to cater to your unique preferences. Whether you're a fan of the classic espresso or prefer the smoothness of a latte, LoveVibe Cafe has something special for every coffee lover. Our menu also includes handcrafted signature drinks, made with love and inspired by the harmony of flavors.
A Welcoming Atmosphere:
Step into our inviting ambiance, where the aroma of coffee and the warmth of our surroundings create a perfect setting for relaxation and connection. LoveVibe Cafe is not just a coffee shop; it's a haven where you can escape the hustle and bustle of city life and immerse yourself in the love and comfort of a well-crafted coffee experience.
Celebrate with Us:
To celebrate this momentous achievement, we invite you to join us at LoveVibe Cafe. Bring your friends, family, or colleagues, and let's raise our cups in celebration of the love we share for coffee and community.
Stay Connected:
To stay updated with our latest coffee offerings, events, and promotions, follow LoveVibe Cafe on our social media platforms and subscribe to our newsletter. We have exciting surprises in store, and we want you to be a part of it all.
Conclusion:
With hearts full of gratitude and excitement, we embrace this recognition as one of the "37 Best Coffee Shops in Dubai." LoveVibe Cafe is committed to serving you with the finest coffee experiences and creating cherished memories. Thank you for being a part of our journey, and we can't wait to welcome you for a cup of love and vibrant vibes.
With love and coffee-filled joy,
The LoveVibe Cafe Team