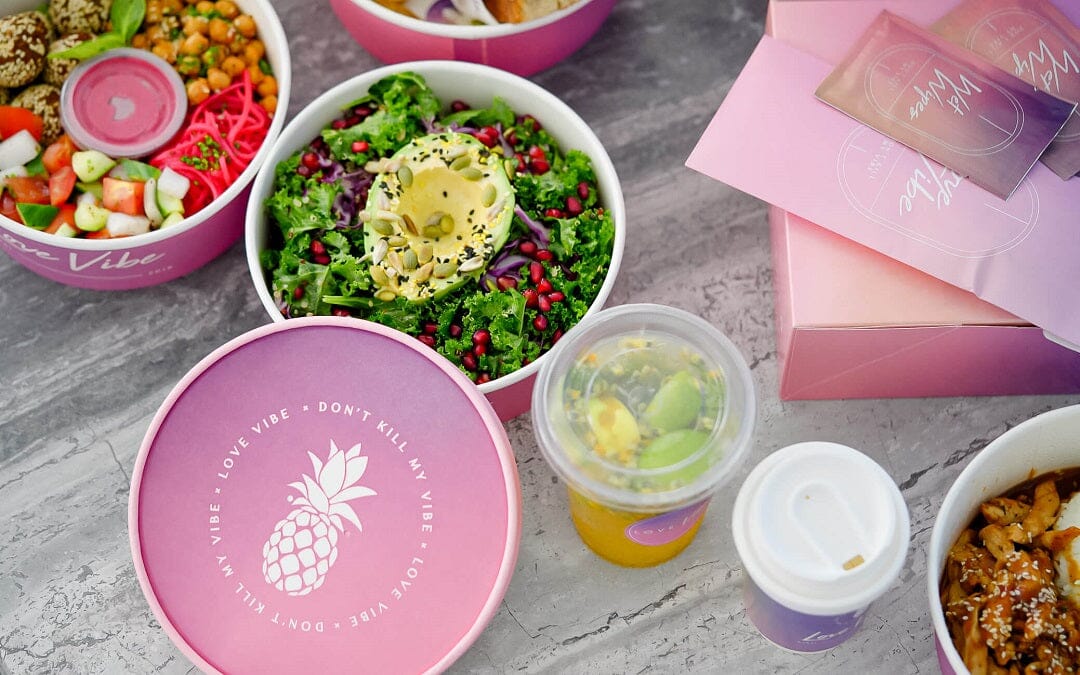 Best Food Delivery Near Motor City in Dubai
Love Vibe Cafe: Your Ultimate Destination for the Best Food Delivery Near Motor City in Dubai
Welcome to Love Vibe Cafe, your go-to culinary haven in Dubai, where taste meets convenience. Are you searching for the finest food delivery services near Motor City? Look no further. Love Vibe Cafe, nestled in the heart of Dubai, offers not just a meal but a delightful experience delivered right to your doorstep. Join us as we explore why Love Vibe Cafe stands out as the best food delivery option near Motor City, offering delectable dishes, exceptional service, and unparalleled convenience.
Why Love Vibe Cafe Excels in Food Delivery Near Motor City:
**1. Exquisite Culinary Delights:
At Love Vibe Cafe, we take pride in our diverse menu, curated to satisfy every palate. From gourmet sandwiches to hearty salads, our culinary creations are made from the freshest ingredients, ensuring every bite is a burst of flavor. Our chefs craft each dish with passion and creativity, promising a culinary journey with every order.
**2. Timely and Reliable Delivery:
We understand the importance of timely deliveries. Love Vibe Cafe is committed to punctuality, ensuring your orders reach you promptly, hot, and fresh. Our dedicated delivery team follows strict protocols to maintain the quality of your meal, providing a seamless experience from our kitchen to your table.
**3. Customized for Every Taste:
Love Vibe Cafe believes in catering to individual preferences. Whether you're a vegetarian, a health enthusiast, or craving something indulgent, our menu offers a wide range of options. We customize our dishes to accommodate dietary restrictions, ensuring everyone can enjoy our delectable offerings.
**4. Easy Ordering Process:
Ordering from Love Vibe Cafe is effortless. Our user-friendly online platform and mobile app allow you to browse our menu, customize your order, and make secure payments with just a few clicks. Experience the convenience of food delivery at your fingertips.
Why Choose Love Vibe Cafe for Food Delivery Near Motor City:
Quality Ingredients: We source our ingredients from trusted suppliers, emphasizing freshness and quality. Our dishes are made from premium produce, ensuring a gourmet experience with every bite.
Hygiene and Safety: Love Vibe Cafe adheres to strict hygiene standards. Our kitchen is equipped with state-of-the-art facilities, and our staff follows rigorous hygiene protocols to guarantee the safety of your meal.
Prompt Customer Support: Our customer support team is available to assist you with any inquiries or concerns. We believe in transparent communication, ensuring you have a seamless experience from order placement to delivery.
Frequently Updated Menu: Love Vibe Cafe constantly innovates its menu. Our chefs introduce new dishes and seasonal specialties, offering variety and excitement to our customers. Explore our menu regularly to discover new culinary delights.
Frequently Asked Questions (FAQs)
Q1: What is the delivery radius of Love Vibe Cafe near Motor City?
A1: Our delivery radius covers Motor City and its surrounding areas. For specific delivery locations and inquiries, please check our online platform or contact our customer support team for assistance.
Q2: Are there vegetarian and vegan options available for food delivery?
A2: Absolutely! Love Vibe Cafe offers a variety of vegetarian and vegan options. Our menu includes delectable plant-based dishes crafted to cater to different dietary preferences. Look for the 'V' and 'VG' symbols on our menu for vegetarian and vegan choices, respectively.
Q3: Can I schedule a future delivery with Love Vibe Cafe?
A3: Yes, you can schedule a future delivery with Love Vibe Cafe. Our online platform allows you to select a specific date and time for your delivery, ensuring your meal arrives exactly when you want it.
Q4: How can I track my delivery order from Love Vibe Cafe?
A4: You can track your delivery order in real-time using our mobile app or online platform. Once your order is confirmed, you will receive a tracking link that allows you to monitor the status and location of your delivery.
Conclusion: Elevate Your Dining Experience with Love Vibe Cafe
At Love Vibe Cafe, we believe that exceptional food should be accompanied by exceptional service. Experience the convenience of the best food delivery near Motor City with Love Vibe Cafe, where every dish is a testament to our culinary expertise and commitment to customer satisfaction.