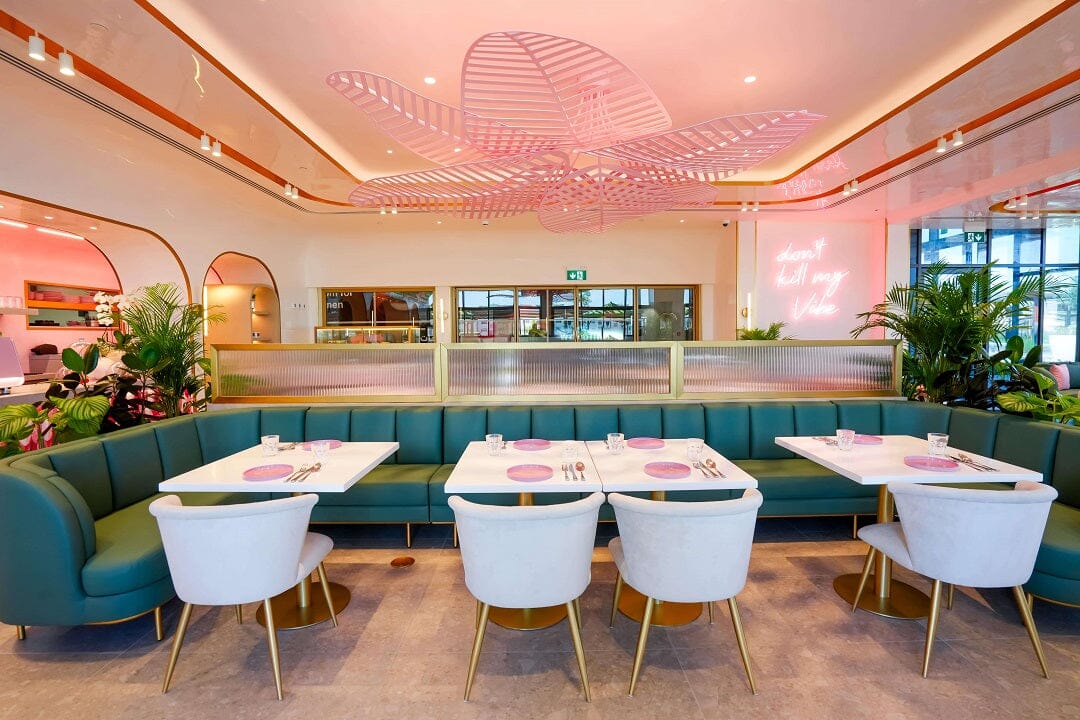 Best Places for Afternoon Tea in Abu Dhabi
Indulge in Elegance: Love Vibe Cafe – Your Guide to the Best Places for Afternoon Tea in Abu Dhabi
Welcome to Love Vibe Cafe, where moments become memories over the delightful ritual of afternoon tea. Are you seeking the epitome of sophistication and taste in Abu Dhabi? Look no further. Love Vibe Cafe is your gateway to a world where tea is brewed with precision, pastries are crafted with artistry, and ambiance exudes elegance. Join us as we unveil the finest places for afternoon tea in Abu Dhabi, ensuring your experience is steeped in luxury and flavor.
The Art of Afternoon Tea at Love Vibe Cafe
1. Elegance in Every Sip:
At Love Vibe Cafe, we redefine the afternoon tea experience. Our tea connoisseurs meticulously curate a selection of premium teas from around the world. Each blend is chosen for its unique aroma and flavor profile, ensuring every sip is an exploration of taste.
2. Culinary Masterpieces:
Accompanying our teas are delectable pastries and savories, masterfully crafted by our pastry chefs. From dainty finger sandwiches to exquisite desserts, our culinary creations are a testament to creativity and taste. We blend tradition with innovation, offering a menu that delights both traditionalists and adventurers.
3. Serene Ambiance:
Immerse yourself in the serene ambiance of Love Vibe Cafe. Our venue is adorned with elegance, creating a tranquil space where time seems to stand still. Whether you're catching up with friends, celebrating a special occasion, or simply enjoying solitude, our ambiance elevates the afternoon tea experience.
4. Personalized Service:
At Love Vibe Cafe, we believe in personalized service. Our attentive staff anticipates your needs, ensuring your tea experience is seamless and delightful. From recommendations on tea pairings to accommodating dietary preferences, we cater to every detail, ensuring your afternoon tea is as unique as you are.
Why Choose Love Vibe Cafe for Afternoon Tea in Abu Dhabi?
Premium Tea Selection: We pride ourselves on offering a diverse range of premium teas, sourced from renowned estates. Whether you prefer a classic Earl Grey or an exotic Oolong, our tea menu caters to every palate.
Exquisite Culinary Pairings: Our pastries and savories are more than just accompaniments; they are culinary masterpieces. Each item is crafted with precision and passion, ensuring a harmonious blend of flavors with your chosen tea.
Exclusive Private Events: Love Vibe Cafe is not just a tea venue; it's a destination for exclusive events. Whether it's a bridal shower, corporate gathering, or intimate celebration, our venue can be transformed to host your special moments with grace and style.
Exceptional Customer Experience: Our commitment to excellence extends beyond the tea and pastries. We believe in providing an exceptional customer experience, where your comfort and satisfaction are our top priorities.
Frequently Asked Questions (FAQs)
Q1: Can I make a reservation for afternoon tea at Love Vibe Cafe?
A1: Yes, we highly recommend making a reservation to secure your preferred time and ensure prompt service. You can easily make a reservation through our website or by contacting our staff directly.
Q2: Are there options for vegetarians and vegans in the afternoon tea menu?
A2: Absolutely! We offer a selection of vegetarian and vegan options in our afternoon tea menu. Please inform us of your dietary preferences when making a reservation, and our chefs will craft a delightful experience tailored to your needs.
Q3: Can Love Vibe Cafe accommodate large groups for afternoon tea events?
A3: Certainly! We have spacious seating arrangements and private areas that can accommodate both small and large groups. Whether it's a cozy gathering or a grand celebration, we can tailor our services to suit your event.
Q4: Is there a dress code for afternoon tea at Love Vibe Cafe?
A4: While there is no strict dress code, we recommend smart-casual attire to enhance the elegant atmosphere of our venue. We want you to feel comfortable while enjoying your tea experience.
Conclusion: Sip, Savor, and Cherish at Love Vibe Cafe
At Love Vibe Cafe, afternoon tea is not just a tradition; it's a celebration of refinement and taste. Join us at one of the best places for afternoon tea in Abu Dhabi, where every sip, every bite, and every moment is crafted to perfection. Indulge in the art of tea at Love Vibe Cafe and create timeless memories in the heart of Abu Dhabi.