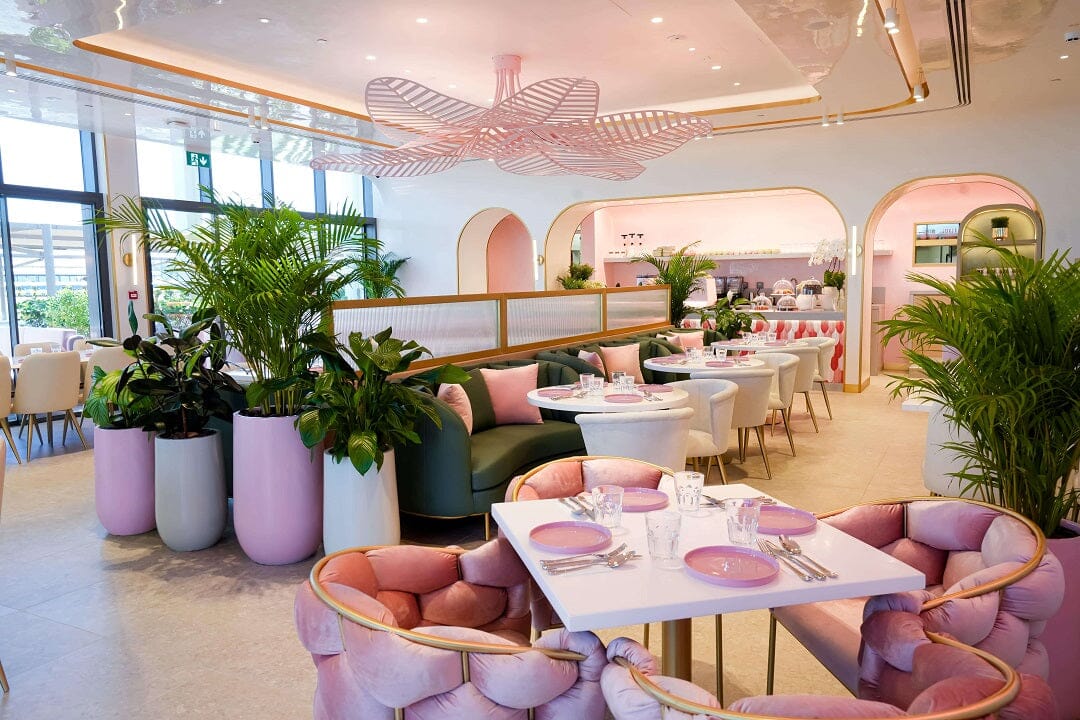 Best Restaurant Franchise in UAE
Embrace Culinary Excellence: Love Vibe Cafe – Your Gateway to the Best Restaurant Franchise in UAE
Welcome to Love Vibe Cafe, where passion for food meets the spirit of entrepreneurship. Are you on a quest for the best restaurant franchise opportunity in the UAE? Your search ends here. Love Vibe Cafe is not just a restaurant; it's a culinary haven and a thriving franchise opportunity that promises culinary innovation, exceptional service, and unparalleled business success. Join us as we unveil why Love Vibe Cafe stands out as the best restaurant franchise in the UAE, offering a pathway to culinary greatness and financial prosperity.
The Love Vibe Cafe Franchise Advantage
1. Culinary Innovation:
At Love Vibe Cafe, we redefine dining experiences. Our menu is a celebration of culinary creativity, blending international flavors with local influences. As a franchisee, you have access to a diverse menu that caters to a wide range of tastes, ensuring every customer finds something to delight their palate.
2. Operational Excellence:
We believe in the power of efficient operations. Love Vibe Cafe provides franchisees with a proven operational model that maximizes efficiency and ensures seamless day-to-day activities. From kitchen management to customer service, our franchisees benefit from our years of expertise.
3. Comprehensive Training and Support:
When you join Love Vibe Cafe as a franchisee, you're not just starting a business; you're joining a family. We offer extensive training programs, equipping you and your staff with the skills and knowledge needed to excel. Our support continues beyond the initial setup, encompassing marketing assistance, operational guidance, and continuous updates on industry trends.
4. Brand Recognition and Marketing:
Love Vibe Cafe has earned a reputation for excellence and innovation. Franchising with us means gaining access to our brand recognition and marketing strategies. We collaborate closely with our franchisees to create impactful marketing campaigns that enhance brand visibility and attract loyal customers.
Why Choose Love Vibe Cafe for Your Restaurant Franchise in UAE?
Diverse Menu Offerings: From gourmet breakfasts to savory lunches and decadent desserts, our menu is a gastronomic journey that appeals to a wide audience. We prioritize fresh, locally sourced ingredients to ensure the highest quality in every dish.
Supportive Franchise Community: Love Vibe Cafe fosters a supportive community of franchisees. We believe in collaboration, knowledge sharing, and mutual growth. When you join us, you become part of a network of entrepreneurs dedicated to success.
Flexibility and Adaptability: We understand that local preferences vary. Love Vibe Cafe allows customization of the menu to cater to local tastes, ensuring that your restaurant resonates with the community it serves.
Exceptional Customer Experience: At Love Vibe Cafe, customer satisfaction is our top priority. We provide franchisees with the tools and guidelines to create memorable dining experiences, building a loyal customer base.
Frequently Asked Questions (FAQs)
Q1: What kind of training is provided to new franchisees?
A1: New franchisees undergo comprehensive training covering various aspects of restaurant operations, customer service, and culinary standards. Our training programs are designed to equip franchisees and their staff with the skills needed for success.
Q2: Can I choose the location for my Love Vibe Cafe franchise?
A2: Yes, franchisees have the flexibility to choose their restaurant location, subject to feasibility studies and approval. Our team provides guidance and support in selecting a strategic location that maximizes business potential.
Q3: Is prior experience in the restaurant industry required to franchise with Love Vibe Cafe?
A3: While prior experience is beneficial, it is not mandatory. Love Vibe Cafe provides comprehensive training and ongoing support, making it an ideal opportunity for both experienced restaurateurs and newcomers to the industry.
Q4: What kind of marketing support is offered to franchisees?
A4: Love Vibe Cafe provides a range of marketing support, including digital marketing strategies, social media management, promotional campaigns, and branding materials. We work collaboratively with franchisees to create tailored marketing initiatives that drive customer engagement and loyalty.
Conclusion: Your Culinary Journey Begins Here
At Love Vibe Cafe, we invite you to embark on a culinary journey that promises not just great food, but also business success. Join hands with us and experience the joy of owning the best restaurant franchise in the UAE. Become part of a legacy of innovation, quality, and exceptional dining.