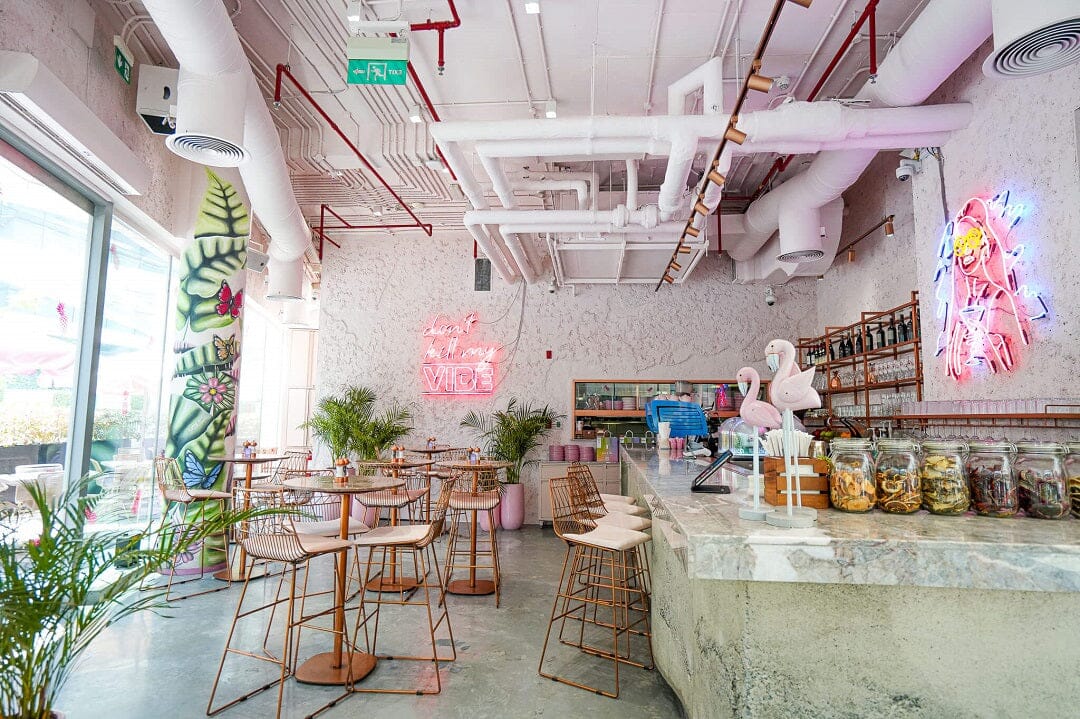 Discover the Culinary Marvels at Love Vibe Cafe: The Best Restaurant in DIFC, Dubai
Welcome to Love Vibe Cafe, your exquisite culinary haven nestled in the heart of Dubai International Financial Centre (DIFC). In the bustling metropolis of Dubai, where gastronomy meets luxury, Love Vibe Cafe stands tall as the epitome of culinary excellence. Let's embark on a gastronomic journey through the delectable offerings that make us the best restaurant in DIFC.
Experience Gastronomic Delights at Love Vibe Cafe
At Love Vibe Cafe, we believe that every dish tells a story. Our menu is meticulously crafted to tantalize your taste buds and elevate your dining experience. From flavorful appetizers to indulgent desserts, each dish is a masterpiece, reflecting our commitment to quality and innovation.
Why Love Vibe Cafe is the Best Restaurant in DIFC:
Exquisite Menu Selection: Our menu is a fusion of international flavors, prepared with locally sourced, fresh ingredients. Whether you're a fan of Italian pasta, Asian stir-fries, or Middle Eastern delicacies, we have something to satisfy every craving.
Impeccable Presentation: We understand that dining is not just about taste but also about visual appeal. Our chefs master the art of presentation, ensuring that every dish is a feast for the eyes before it delights your palate.
Warm and Inviting Ambiance: Love Vibe Cafe exudes a cozy and welcoming atmosphere. Whether you're here for a romantic dinner, a casual lunch with friends, or a business meeting, our ambiance sets the perfect mood for any occasion.
Passionate Culinary Team: Our chefs are not just culinary experts; they are artists who infuse passion into every dish they create. Their dedication to culinary perfection is what makes our restaurant stand out among the best in DIFC.
FAQs (Frequently Asked Questions)
Q1: What cuisines are featured on the Love Vibe Cafe menu?
A1: Love Vibe Cafe offers a diverse menu featuring international cuisines, including Italian, Asian, Middle Eastern, and more. Our menu is designed to cater to a wide range of culinary preferences.
Q2: Is Love Vibe Cafe suitable for vegetarians and vegans?
A2: Absolutely! We have a variety of vegetarian and vegan options on our menu, ensuring that everyone can enjoy a delightful dining experience at Love Vibe Cafe.
Q3: Can Love Vibe Cafe accommodate special dietary requirements?
A3: Yes, we understand the importance of catering to dietary restrictions and allergies. Our chefs are happy to customize dishes to accommodate specific dietary needs. Please inform our staff, and we will ensure your dining experience is tailored to your requirements.
Q4: Does Love Vibe Cafe offer outdoor seating?
A4: Yes, we have a charming outdoor seating area where you can enjoy your meal amidst a pleasant ambiance. Whether it's a sunny afternoon or a starlit night, our outdoor seating provides a delightful dining experience.
Conclusion: Elevate Your Dining Experience at Love Vibe Cafe
At Love Vibe Cafe, we invite you to indulge in a culinary journey that transcends the ordinary. Our commitment to exceptional food, warm hospitality, and a welcoming ambiance makes us the best restaurant in DIFC. Join us for a memorable dining experience, where every moment is infused with love and flavor.