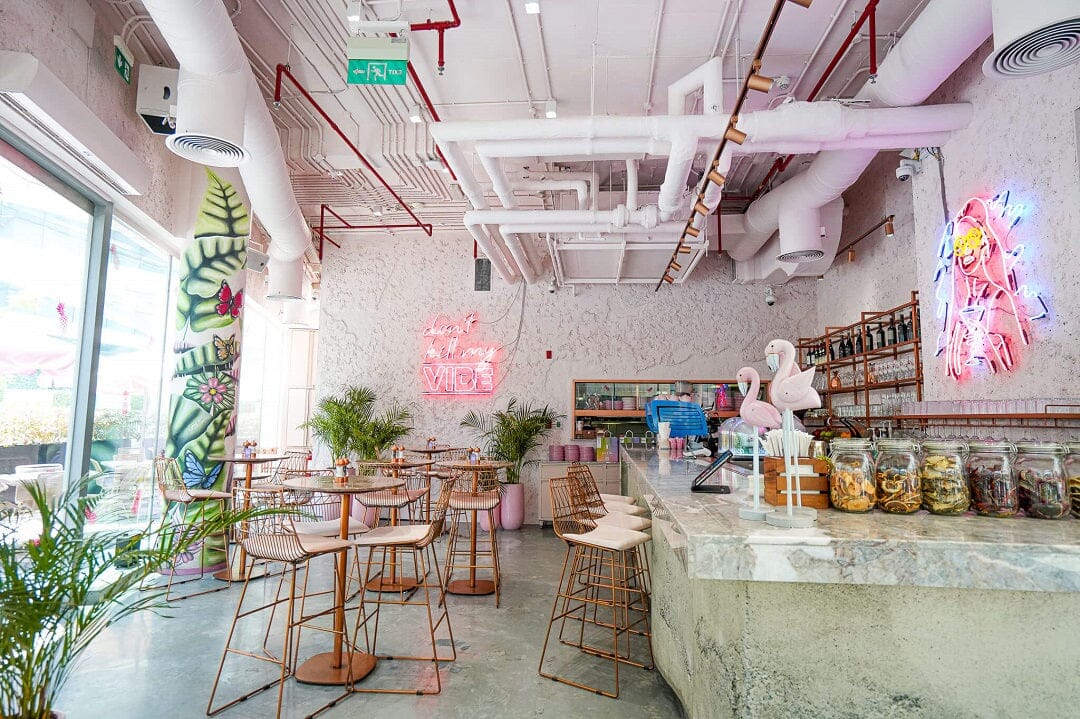 Best Restaurant in Khalifa City
Elevate Your Dining Experience: Love Vibe Cafe - The Best Restaurant in Khalifa City
Welcome to Love Vibe Cafe, where culinary delights meet exquisite ambiance. Located in the heart of Khalifa City, our restaurant is not just a dining destination; it's an experience crafted with love and passion. Join us as we explore why Love Vibe Cafe stands tall as the best restaurant in Khalifa City, offering a gastronomic journey like no other.
Discovering Culinary Excellence at Love Vibe Cafe
At Love Vibe Cafe, we believe that great food is not just a necessity; it's an art form. Our chefs meticulously curate every dish, infusing creativity and passion into each recipe. From sizzling appetizers to decadent desserts, our menu is a symphony of flavors, designed to delight your taste buds and leave you craving for more.
Why Love Vibe Cafe is the Best Restaurant in Khalifa City:
Exceptional Menu Variety: Our menu boasts a diverse selection of dishes, ranging from international classics to fusion delights. Whether you're in the mood for gourmet burgers, tantalizing pasta, or aromatic Middle Eastern delicacies, we have something to satisfy every palate.
Fresh and Locally Sourced Ingredients: We prioritize quality, using only the freshest ingredients sourced locally. Every bite at Love Vibe Cafe reflects our commitment to offering a farm-to-table dining experience, ensuring both flavor and freshness in every dish.
Warm and Inviting Atmosphere: Step into Love Vibe Cafe, and you'll find yourself immersed in a cozy and welcoming ambiance. Whether you're here for a romantic dinner, a family celebration, or a business meeting, our restaurant provides the perfect backdrop for every occasion.
Passionate Culinary Team: Our chefs are not just cooks; they are artists in the kitchen. Their dedication to culinary excellence and innovative cooking techniques set our dishes apart, making every meal at Love Vibe Cafe a memorable experience.
FAQs (Frequently Asked Questions)
Q1: What cuisines are featured on the Love Vibe Cafe menu?
A1: Love Vibe Cafe offers a diverse menu, including international cuisines such as Italian, Middle Eastern, Asian, and American. Our chefs are dedicated to creating a culinary journey that caters to various tastes and preferences.
Q2: Is Love Vibe Cafe suitable for vegetarians and vegans?
A2: Absolutely! We have a range of vegetarian and vegan options on our menu, ensuring that everyone can enjoy a delicious meal at Love Vibe Cafe. Our chefs craft inventive plant-based dishes that are both nutritious and flavorful.
Q3: Does Love Vibe Cafe offer outdoor seating?
A3: Yes, our restaurant features a charming outdoor seating area where you can dine amidst a pleasant ambiance. Whether it's a sunny afternoon or a starlit night, our outdoor dining space offers a delightful experience for our guests.
Q4: Can Love Vibe Cafe accommodate dietary restrictions and allergies?
A4: Certainly! We understand the importance of catering to dietary restrictions and allergies. Our chefs are more than happy to customize dishes to accommodate specific dietary needs. Please inform our staff about your requirements, and we will ensure your dining experience is tailored to perfection.
Conclusion: A Culinary Haven Awaits at Love Vibe Cafe
At Love Vibe Cafe, we invite you to embark on a culinary adventure that will tantalize your taste buds and leave you with cherished memories. Our commitment to quality, innovation, and warm hospitality makes us the best restaurant in Khalifa City. Join us for an unforgettable dining experience where every dish is a work of art and every moment is filled with love.
Indulge in the extraordinary at Love Vibe Cafe, your gateway to culinary bliss in Khalifa City.