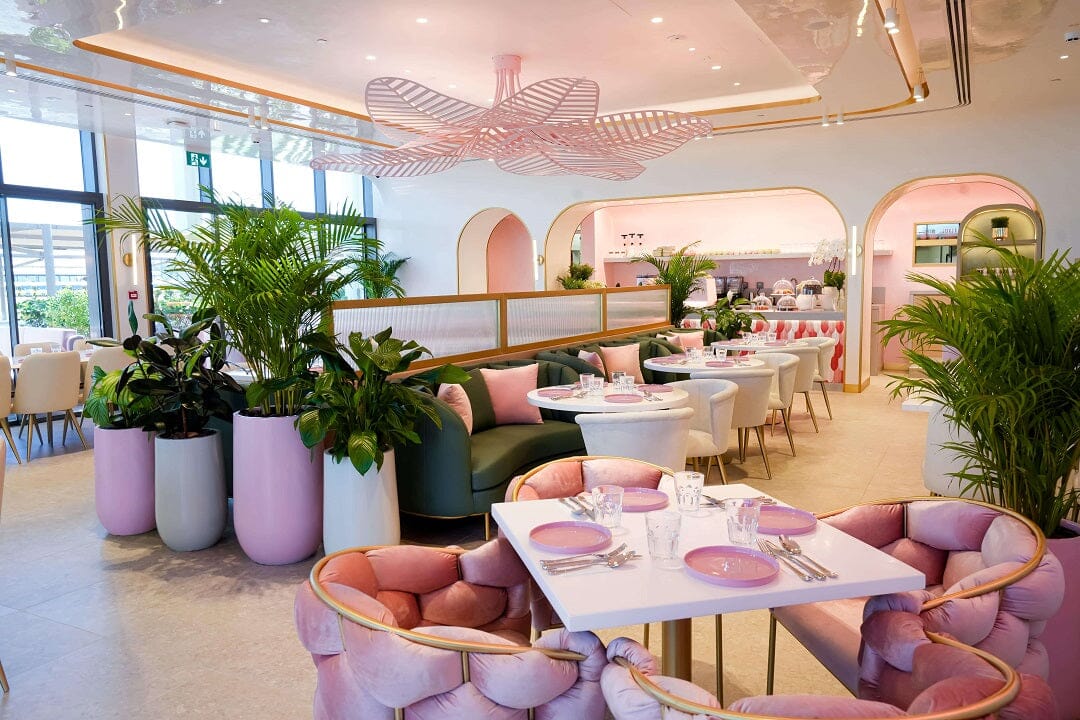 Best Restaurant to Franchise in UAE
Elevate Your Culinary Dreams: Love Vibe Cafe - The Best Restaurant to Franchise in UAE
Welcome to Love Vibe Cafe, where culinary innovation meets business opportunity. If you're aspiring to venture into the world of franchising and seeking the perfect restaurant to invest in, your search ends here. Love Vibe Cafe stands as a beacon of excellence, offering not just a restaurant but a franchising experience that is unparalleled in the UAE. Join us as we explore why Love Vibe Cafe is the best restaurant to franchise in the UAE.
The Love Vibe Cafe Franchise Experience
Crafting Culinary Success:
Franchising with Love Vibe Cafe is not just a business endeavor; it's a partnership built on a shared love for exceptional food, warm hospitality, and entrepreneurial success. We have honed the art of creating a franchise experience that empowers our partners and delights our customers.
Why Choose Love Vibe Cafe for Your Franchise in UAE:
Proven Success Model: Love Vibe Cafe's success is rooted in a time-tested business model. Our menu, service standards, and operational efficiency have been meticulously crafted, ensuring a consistent and delightful experience for our customers across all our franchises.
Innovative Menu and Culinary Expertise: Our chefs are culinary artists who constantly innovate, creating dishes that blend international flavors with local tastes. As a Love Vibe Cafe franchisee, you'll have access to our diverse menu, offering everything from gourmet breakfasts to exquisite dinners.
Comprehensive Support: We provide comprehensive support to our franchise partners, including training, marketing assistance, and ongoing operational guidance. Our team of experts is dedicated to ensuring your franchise journey is smooth and successful.
Brand Recognition and Marketing: Love Vibe Cafe has earned a reputation for excellence and innovation in the culinary world. When you franchise with us, you benefit from our brand recognition and marketing strategies, ensuring your restaurant gains a loyal customer base from day one.
Frequently Asked Questions (FAQs)
Q1: What type of training and support can I expect as a Love Vibe Cafe franchisee?
A1: As a Love Vibe Cafe franchisee, you'll receive comprehensive training in restaurant operations, customer service, and culinary standards. Our support continues beyond the initial training, with ongoing guidance to ensure your franchise runs smoothly.
Q2: Is Love Vibe Cafe open to international franchisees, or is it limited to UAE residents?
A2: Love Vibe Cafe welcomes both local and international franchisees. Our franchise opportunities are open to entrepreneurs from around the world who share our passion for exceptional food and hospitality.
Q3: Can I customize the menu as per local preferences in my franchise restaurant?
A3: Yes, Love Vibe Cafe allows customization of the menu to cater to local tastes and preferences. While maintaining our core offerings, you can incorporate dishes that resonate with the local culinary culture, ensuring your menu is well-received by the community.
Q4: What are the financial requirements for franchising with Love Vibe Cafe?
A4: The financial requirements for franchising with Love Vibe Cafe vary based on the location and size of the restaurant. We offer flexible investment options and are happy to discuss the details based on your specific business goals and budget.
Conclusion: Your Path to Culinary Entrepreneurship Starts Here
At Love Vibe Cafe, we invite you to embark on a journey of culinary entrepreneurship that promises not just profits, but also passion and pride. Franchising with us means becoming a part of a family that values creativity, excellence, and the joy of delightful dining experiences.
Join hands with Love Vibe Cafe and let's create a thriving culinary destination in the heart of the UAE. Your dream of owning a successful restaurant is just a franchise away.