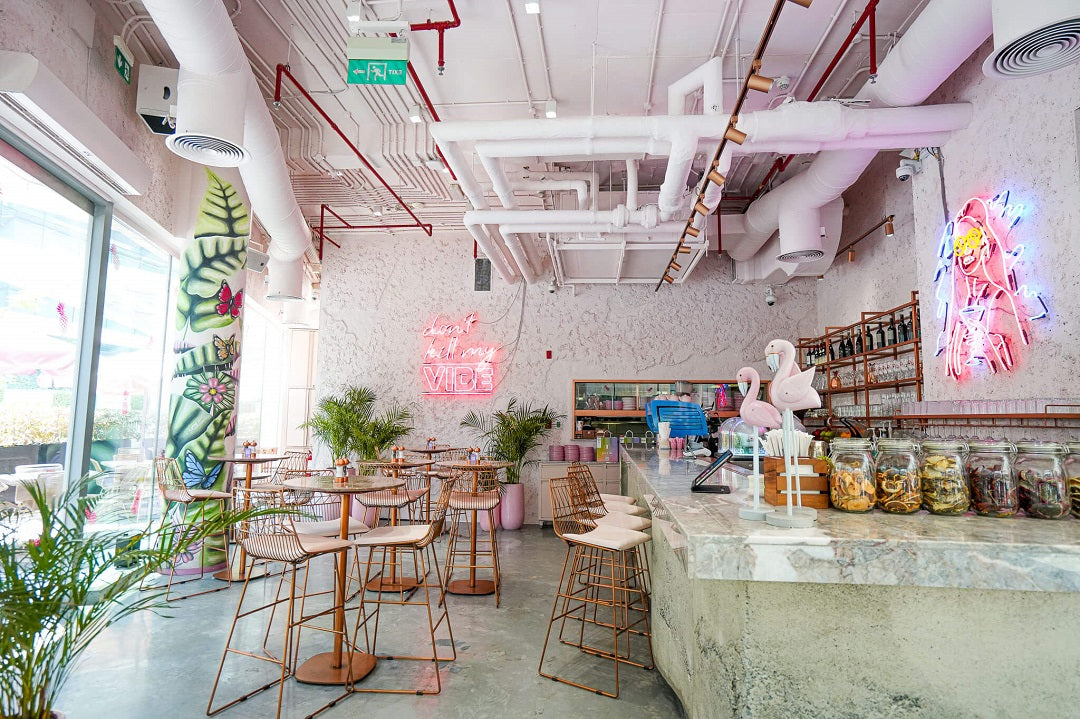 Culinary Excellence of the Top Restaurants in Abu Dhabi
Love Vibe Cafe Recommends: Indulge in the Culinary Excellence of the Top Restaurants in Abu Dhabi
Introduction:
Abu Dhabi, the capital of the United Arab Emirates, is a city of diverse cultures, breathtaking landscapes, and a thriving culinary scene. If you're a food enthusiast searching for the finest dining experiences, join us as we unveil the top restaurants in Abu Dhabi that have captured the hearts and palates of locals and travelers alike.
Abu Dhabi's Culinary Extravaganza:
Where Flavors and Culture Converge
Abu Dhabi's culinary landscape is a reflection of its rich cultural tapestry. From traditional Emirati dishes to international gourmet delights, the city offers a gastronomic journey like no other. Love Vibe Cafe, situated in the heart of Abu Dhabi, is proud to be part of this vibrant culinary scene.
Why These Restaurants Shine:
The Essence of Culinary Excellence
Diverse Cuisine: The top restaurants in Abu Dhabi boast menus that span the globe. You can savor anything from Arabic delicacies to Asian fusion and European classics.
Exceptional Service: Impeccable service and warm hospitality are the hallmarks of these dining establishments. They go beyond serving meals; they create memorable experiences.
Scenic Settings: Many of these restaurants offer stunning views of the city's skyline, coastline, or cultural landmarks, adding a visual feast to your culinary adventure.
Exploring Abu Dhabi's Top Restaurants:
A Journey through Culinary Delights
Li Beirut at Jumeirah at Etihad Towers: Experience the flavors of Lebanon at Li Beirut. With its exquisite dishes and breathtaking views, it's a must-visit for any food connoisseur.
Zuma Abu Dhabi: Embark on a journey of Japanese izakaya dining at Zuma. The contemporary setting and delectable sushi make it a favorite among locals and visitors.
Al Fanar Restaurant and Cafe: Step into the past at Al Fanar, where you can savor authentic Emirati cuisine in a nostalgic setting reminiscent of old Dubai.
Stratos at Le Royal Méridien Abu Dhabi: Elevate your dining experience at Stratos, the city's revolving restaurant offering panoramic views and a delectable menu.
Join the Love Vibe Experience:
Your Culinary Adventure Begins Here
At Love Vibe Cafe, we are honored to be part of Abu Dhabi's dynamic dining scene. Whether you're a seasoned foodie or a casual diner, our cafe offers an oasis of taste and relaxation.
Come and immerse yourself in the love and vibe that define Love Vibe Cafe. As you explore the top restaurants in Abu Dhabi, we're excited to be a part of your culinary journey.
In conclusion, if you're in search of the top restaurants in Abu Dhabi that offer culinary excellence and memorable dining experiences, let Love Vibe Cafe be your guide. Abu Dhabi welcomes you to savor its flavors and create unforgettable memories.