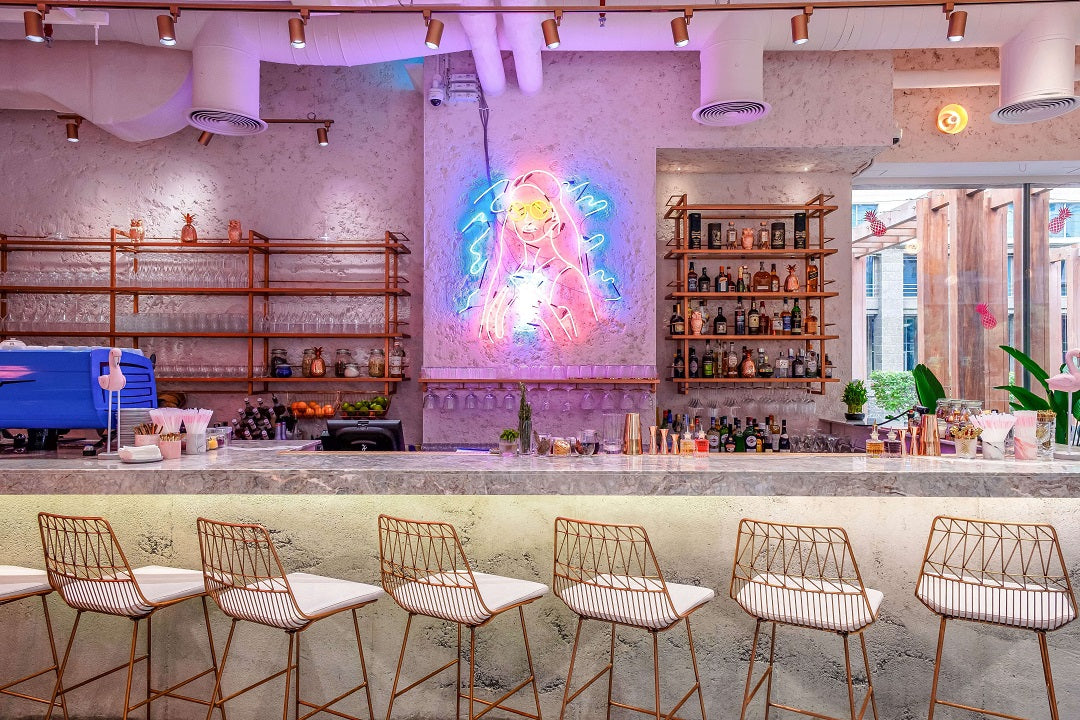 Ladies Night Bar in Dubai
Ladies Night in Dubai: Unraveling the Best Experience at Love Vibe Cafe
Experience the ultimate ladies night in Dubai at Love Vibe Cafe, the finest ladies night bar in Dubai. Discover what sets us apart, from exquisite drinks to live entertainment. Join us for a night of fun, laughter, and unforgettable memories
Introduction
Dubai's nightlife is legendary, and when it comes to ladies night, the city offers a plethora of options. Amidst the bustling nightlife scene, Love Vibe Cafe emerges as the ultimate destination for ladies night in Dubai. With an ambiance that exudes elegance, a menu that tantalizes the taste buds, and entertainment that keeps the night alive, Love Vibe Cafe stands as the epitome of a perfect ladies night bar in Dubai.
Why Love Vibe Cafe?
At Love Vibe Cafe, we believe that ladies night should be more than just a night out; it should be an experience. Our commitment is to provide an enchanting evening where women can relax, celebrate friendships, and create unforgettable memories. Here's what makes Love Vibe Cafe the go-to ladies night bar in Dubai.
The Love Vibe Cafe Experience
Chic and Cozy Ambiance As you step into Love Vibe Cafe, you're greeted by an atmosphere that combines sophistication with comfort. The venue is adorned with stylish decor, ambient lighting, and plush seating, creating a chic yet cozy ambiance. Whether you prefer intimate conversations or dancing the night away, our space caters to diverse preferences.
Exquisite Drinks Selection Our ladies night menu boasts an exquisite selection of drinks that cater to every taste. From classic cocktails expertly crafted by our skilled bartenders to delightful mocktails for non-alcoholic indulgence, our menu is a celebration of flavors. Each drink is meticulously prepared, ensuring a delightful experience with every sip.
Live Entertainment At Love Vibe Cafe, the night comes alive with live entertainment that adds a touch of magic. Talented musicians, DJs, and performers grace our stage, providing a musical journey that complements the vibrant energy of the night. Whether you enjoy soulful melodies, upbeat tunes, or the latest chart-toppers, our live performances promise an unforgettable experience.
Interactive Activities Ladies night at Love Vibe Cafe is not just about sitting back; it's about active participation. Engage in interactive activities like karaoke, dance-offs, and themed nights, adding an element of fun and laughter to the evening. These activities encourage socializing, making it easy to strike up conversations and form new connections.
FAQs
What sets Love Vibe Cafe apart as the best ladies night bar in Dubai?
Love Vibe Cafe stands out due to its chic ambiance, exquisite drinks selection, live entertainment, and interactive activities. Our commitment to providing a memorable experience for women makes us the preferred choice for ladies night in Dubai.
Is there an entry fee for ladies night at Love Vibe Cafe?
We offer complimentary entry for ladies on designated ladies nights. However, we recommend checking our website or contacting us in advance to confirm the event details, including entry policies and special offers.
Can I reserve a table for ladies night at Love Vibe Cafe?
Yes, we offer table reservations to ensure you have a designated space for your group. Reservations can be made online through our website or by contacting our customer service. A reserved table provides a hassle-free experience, allowing you to focus on enjoying the night.
What is the dress code for ladies night at Love Vibe Cafe?
While there is no strict dress code, we encourage our guests to dress stylishly and comfortably. Many attendees opt for chic dresses, elegant outfits, or smart casual attire, enhancing the overall ambiance of the evening.
Conclusion
Love Vibe Cafe redefines the concept of ladies night in Dubai, offering an experience that goes beyond the ordinary. With a combination of elegant ambiance, exquisite drinks, live entertainment, and interactive activities, Love Vibe Cafe creates an atmosphere where women can unwind, celebrate, and forge new connections. Join us for a night of laughter, music, and camaraderie, and discover why Love Vibe Cafe is the ultimate ladies night bar in Dubai.