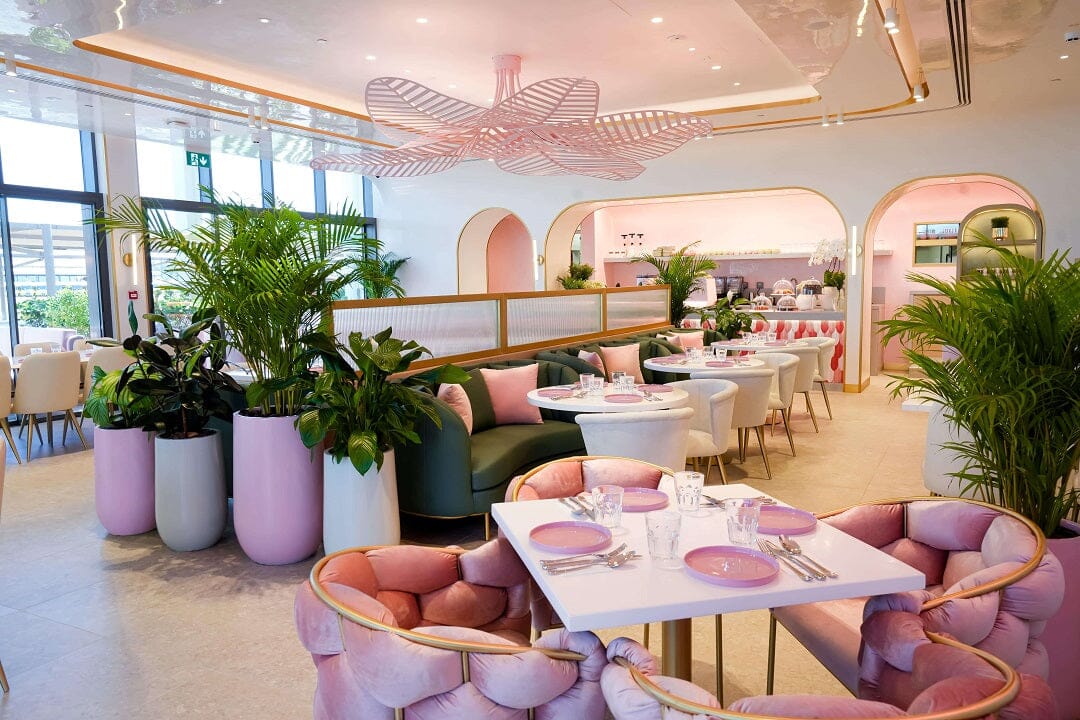 Restaurant Franchise Brands in Dubai
Love Vibe Cafe: Elevating Dining Experiences in Dubai's Restaurant Franchise Landscape
Welcome to Love Vibe Cafe, a culinary haven nestled in the heart of Dubai, where passion meets innovation. Are you exploring the dynamic world of restaurant franchise brands in Dubai? Your journey ends here. Love Vibe Cafe stands as a testament to excellence, redefining the restaurant industry with its unique blend of creativity, quality, and entrepreneurial opportunity. Join us as we delve into the vibrant landscape of restaurant franchise brands in Dubai and discover why Love Vibe Cafe shines as a beacon of culinary success and franchise excellence.
Discovering the Pinnacle of Restaurant Franchise Brands in Dubai
**1. Innovation Redefined:
At Love Vibe Cafe, innovation is our cornerstone. We continuously push culinary boundaries, creating a menu that seamlessly blends international flavors with local influences. As a franchise brand, we encourage creativity and offer a platform for entrepreneurs to showcase their culinary passion.
**2. Unparalleled Quality:
Quality is at the heart of Love Vibe Cafe. From sourcing the freshest ingredients to crafting exquisite dishes, we prioritize excellence in every aspect of our restaurant. Our commitment to quality extends to our franchise partners, ensuring they deliver exceptional dining experiences to their customers.
**3. Entrepreneurial Opportunity:
Love Vibe Cafe offers more than just a restaurant; it's a gateway to entrepreneurship. As a franchisee, you enter a supportive network that values collaboration and growth. Our franchise model is designed to empower entrepreneurs, providing them with the tools, training, and support needed for success.
**4. Exceptional Customer Experience:
At Love Vibe Cafe, customer satisfaction is our top priority. We believe in creating memorable dining moments that keep customers coming back. Our franchise partners receive comprehensive training in customer service, ensuring every interaction leaves a lasting impression.
Why Love Vibe Cafe Stands Out Among Restaurant Franchise Brands in Dubai:
Diverse Menu Offerings: Love Vibe Cafe boasts a diverse menu that caters to a wide range of tastes. From gourmet breakfasts to artisanal coffees, our menu is a celebration of culinary diversity, ensuring there's something for every palate.
Franchisee Support: We provide extensive support to our franchisees, including training in restaurant operations, marketing strategies, and ongoing guidance. Our team is dedicated to assisting franchise partners in navigating the challenges and opportunities of the restaurant industry.
Flexible Business Model: Love Vibe Cafe offers a flexible business model, allowing franchisees to adapt their restaurants to local preferences. Whether it's menu customization, interior design, or promotional activities, our franchise partners have the freedom to tailor their businesses to suit their markets.
Community Engagement: We believe in giving back to the community that supports us. Love Vibe Cafe actively engages in community initiatives, fostering a positive brand image and building strong relationships with customers.
Frequently Asked Questions (FAQs)
Q1: What sets Love Vibe Cafe apart from other restaurant franchise brands in Dubai?
A1: Love Vibe Cafe stands out due to its commitment to innovation, quality, and entrepreneurial empowerment. We offer a unique menu, comprehensive franchisee support, and a collaborative community that sets us apart in Dubai's competitive restaurant industry.
Q2: Can I customize the menu as a Love Vibe Cafe franchisee?
A2: Yes, menu customization is encouraged. While maintaining our core offerings, franchisees have the flexibility to adapt the menu to cater to local tastes and preferences. We support our franchise partners in creating menus that resonate with their target audience.
Q3: What kind of marketing support does Love Vibe Cafe provide to its franchisees?
A3: Love Vibe Cafe offers a range of marketing support, including digital marketing strategies, social media management, promotional campaigns, and branding materials. We collaborate closely with franchisees to create impactful marketing initiatives that drive customer engagement and loyalty.
Q4: What are the financial requirements for franchising with Love Vibe Cafe?
A4: The financial requirements for franchising with Love Vibe Cafe vary based on the location, size, and scope of the restaurant. We offer flexible investment options and are open to discussing the details based on the specific business goals and budget of potential franchisees.
Conclusion: 
At Love Vibe Cafe, we invite you to embark on a transformative journey into the world of culinary entrepreneurship. As one of the leading restaurant franchise brands in Dubai, Love Vibe Cafe offers not just a business opportunity, but a chance to be part of a culinary legacy. Join hands with us and let's create exceptional dining experiences together.