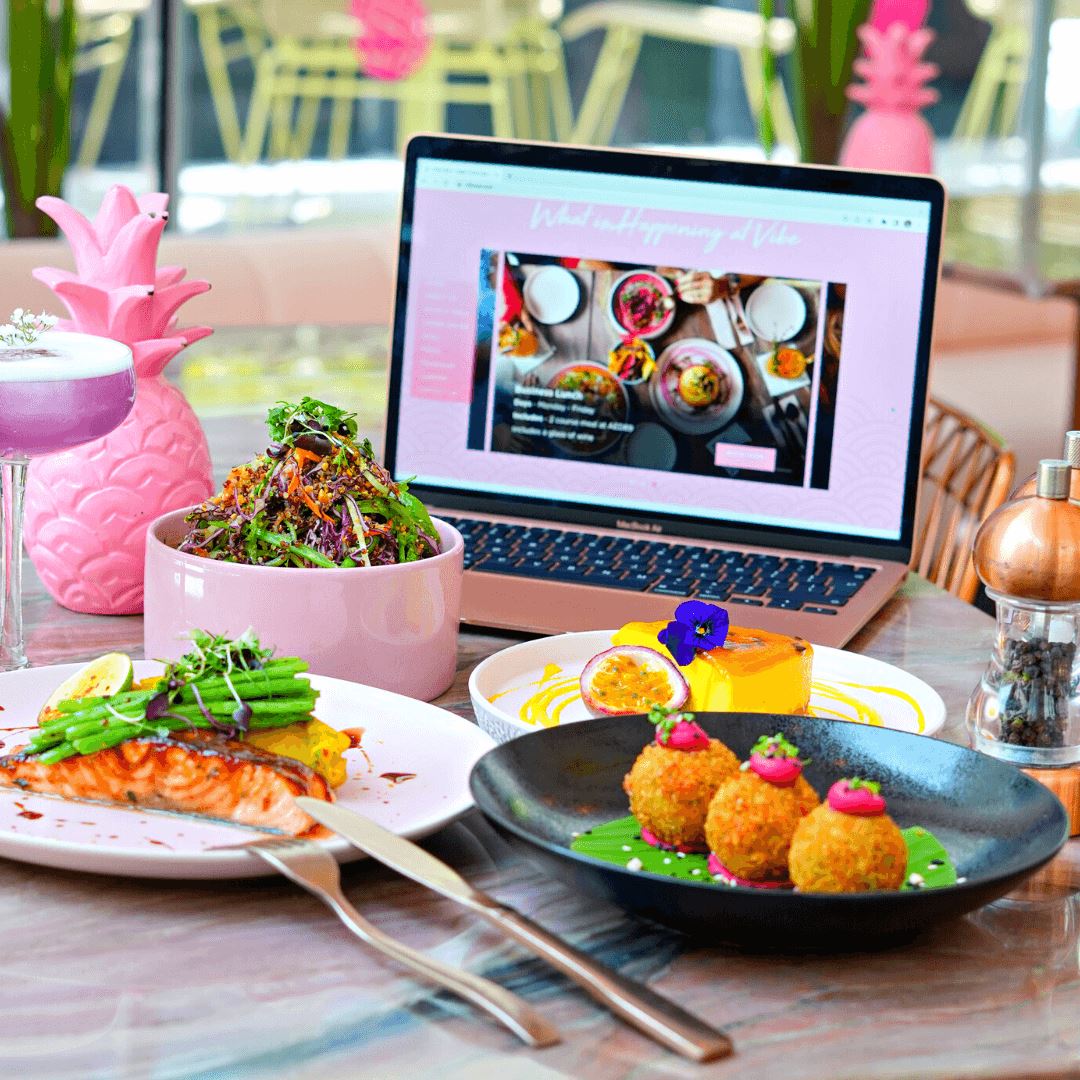 Top Business Lunch Experience in DIFC
Elevate Your Lunch Meetings: Love Vibe Cafe - Offering the Top Business Lunch Experience in DIFC, Dubai
Welcome to Love Vibe Cafe, where exquisite culinary experiences meet the demands of Dubai's thriving business landscape. In the bustling heart of Dubai International Financial Centre (DIFC), we have crafted the ideal ambiance and menu to cater to your business luncheon needs. Join us as we explore why Love Vibe Cafe stands out as the top destination for business lunches in DIFC.
A Business Luncheon Like No Other: Love Vibe Cafe's Offering
Crafting Culinary Excellence for Professionals:
Business lunches are not just meals; they are opportunities to build connections, discuss ideas, and seal deals. At Love Vibe Cafe, we understand the importance of these moments, which is why we have curated a business lunch experience that combines gourmet cuisine, efficient service, and a sophisticated ambiance.
Why Choose Love Vibe Cafe for Your Business Lunch in DIFC:
Executive Menu Selection: Our business lunch menu is designed with professionals in mind. We offer a selection of carefully curated dishes that are both delicious and time-efficient. From quick bites to hearty meals, our menu caters to various preferences and dietary needs.
Efficient Service: We value your time as much as you do. Our efficient service ensures that your lunch meetings progress smoothly without unnecessary delays. Whether you have a short break or a leisurely lunch, we adapt our service to match your schedule.
Private Meeting Spaces: Need a more intimate setting for your business discussions? Love Vibe Cafe provides private meeting spaces where you can conduct your meetings in a quiet and focused environment. Our staff is always ready to assist with any additional requirements you may have.
Ambiance for Success: The ambiance at Love Vibe Cafe is crafted to inspire confidence and productivity. Whether you're meeting a client, discussing strategies with your team, or hosting a networking event, our sophisticated decor and calming atmosphere enhance the overall experience.
Frequently Asked Questions (FAQs)
Q1: Is Love Vibe Cafe easily accessible from major business offices in DIFC?
A1: Yes, Love Vibe Cafe is strategically located in DIFC, making it easily accessible from major business offices in the area. We are within walking distance from many corporate hubs, ensuring convenience for professionals.
Q2: Can Love Vibe Cafe accommodate large business groups for lunch meetings?
A2: Certainly! We have spacious seating arrangements and private meeting spaces that can accommodate both small and large business groups. Whether it's a team meeting or a corporate event, we can cater to your specific requirements.
Q3: Does Love Vibe Cafe offer customizable menu options for business lunches?
A3: Absolutely! We understand that every business gathering is unique. Our culinary team can customize the menu to suit your preferences and dietary needs. You can work closely with our chefs to create a menu that aligns with your vision for the lunch meeting.
Q4: Is it necessary to make a reservation for a business lunch at Love Vibe Cafe?
A4: While walk-ins are welcome, we recommend making a reservation, especially for large groups or during peak business hours. This ensures that we can provide you with the best service and seating options for your business lunch.
Conclusion: Elevate Your Business Lunch Experience at Love Vibe Cafe
At Love Vibe Cafe, we believe that successful business relationships are nurtured over good food and meaningful conversations. Our dedication to providing a seamless business lunch experience, coupled with our gourmet offerings and welcoming ambiance, makes us the top choice for professionals in DIFC.
Join us at Love Vibe Cafe and elevate your business lunch meetings to a new level of sophistication and productivity. Let us be your partner in crafting successful connections, one delightful meal at a time.