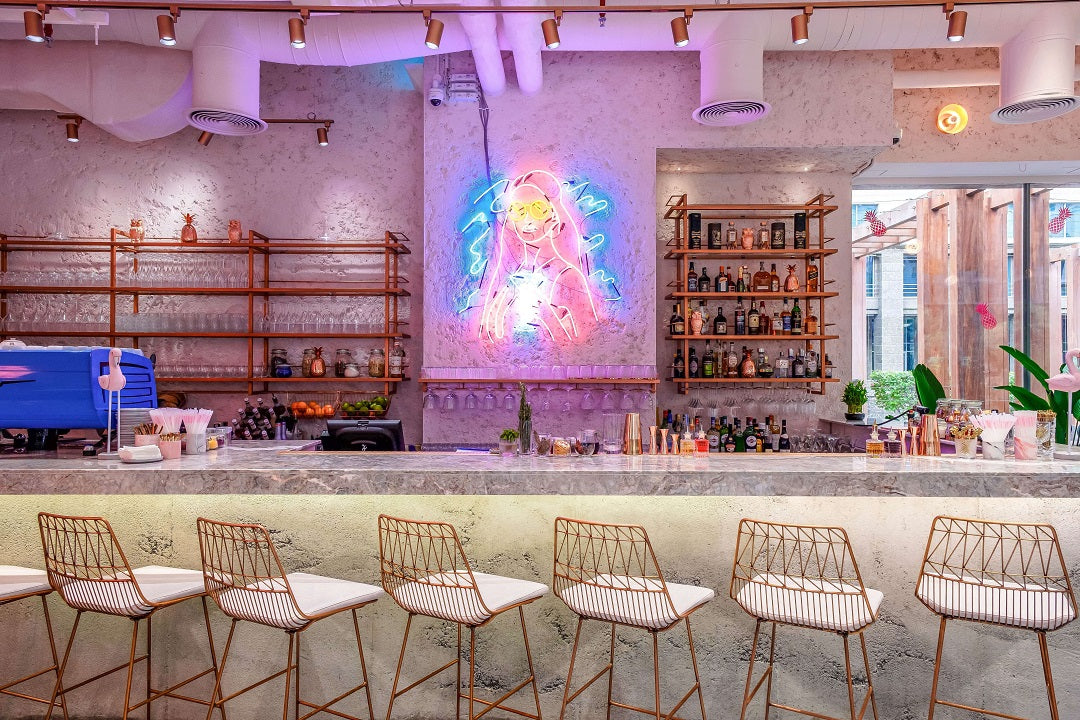 Top Ladies Night in Dubai
Top Ladies Night in Dubai: Unforgettable Nights at Love Vibe Cafe
Experience the ultimate ladies night in Dubai at Love Vibe Cafe. Indulge in a night of fun, laughter, and great music in the heart of Dubai. Discover what sets our ladies night apart and join us for an unforgettable evening
Introduction
Dubai, a city known for its vibrant nightlife, offers an array of options for those seeking a memorable evening out. Among the multitude of choices, Love Vibe Cafe stands out as the epitome of a perfect ladies night destination. In this article, we will explore what makes Love Vibe Cafe the top choice for ladies night in Dubai, promising an evening of unparalleled entertainment, relaxation, and camaraderie.
Why Love Vibe Cafe?
At Love Vibe Cafe, we understand that a ladies night out is more than just an occasion; it's a celebration of friendships and a well-deserved break from the daily hustle. With a commitment to providing a safe and enjoyable space for women, Love Vibe Cafe offers an ambiance that is both elegant and comfortable. Our ladies night events are carefully curated to provide an unforgettable experience, making us the top ladies night destination in Dubai.
The Love Vibe Cafe Experience
Warm Welcome and Stylish Ambiance As you step into Love Vibe Cafe, you are greeted with warmth and enthusiasm. The ambiance is designed to strike a balance between sophistication and relaxation. Comfortable seating, ambient lighting, and chic decor create a welcoming atmosphere where you can unwind and enjoy the evening.
Exquisite Drinks and Culinary Delights Our ladies night menu boasts a wide range of exquisite drinks, from classic cocktails to creative mocktails. Accompanying the drinks is a delectable selection of culinary delights, including appetizers, finger foods, and desserts. Every item on the menu is crafted with precision, ensuring a delightful gastronomic experience.
Live Music and Entertainment At Love Vibe Cafe, we believe that music sets the mood for a perfect evening. Our ladies night features live performances by talented musicians and artists. Whether you enjoy soulful melodies, energetic beats, or soothing acoustic tunes, our live music sessions cater to diverse musical preferences, adding a touch of magic to the night.
Interactive Games and Activities Ladies night at Love Vibe Cafe is not just about sitting back and relaxing; it's also about engaging in fun activities and games. From trivia quizzes to dance-offs, our interactive sessions are designed to bring laughter and camaraderie. These activities provide an excellent opportunity to connect with other women, fostering new friendships and memorable moments.
FAQs
What makes Love Vibe Cafe the top choice for ladies night in Dubai?
Love Vibe Cafe stands out due to its warm hospitality, stylish ambiance, exquisite drinks, live music, and engaging activities. Our commitment to creating a safe and enjoyable space for women makes us the preferred destination for ladies night in Dubai.
Is there a dress code for ladies night at Love Vibe Cafe?
While there is no strict dress code, we encourage our guests to dress comfortably and stylishly. Many attendees opt for chic and trendy outfits, enhancing the overall ambiance of the evening.
Can I make a reservation for ladies night at Love Vibe Cafe?
Yes, we recommend making a reservation to secure your spot for our ladies night events. Reservations can be made online through our website or by contacting our customer service. It ensures that you have a reserved table and a seamless experience throughout the night.
What types of drinks are available during ladies night?
Our ladies night menu includes a variety of drinks, such as classic cocktails, mocktails, wines, and refreshing beverages. We also offer non-alcoholic options for those who prefer non-alcoholic drinks. Our bartenders are skilled in creating custom drinks based on individual preferences.
Conclusion
Love Vibe Cafe offers more than just a ladies night; it provides an unforgettable experience where women can unwind, celebrate friendships, and create lasting memories. With an inviting ambiance, delectable treats, live music, and engaging activities, Love Vibe Cafe sets the stage for an extraordinary ladies night in Dubai. Join us for an evening of laughter, fun, and relaxation, and discover why we are the top choice for women seeking a perfect night out in this bustling city.