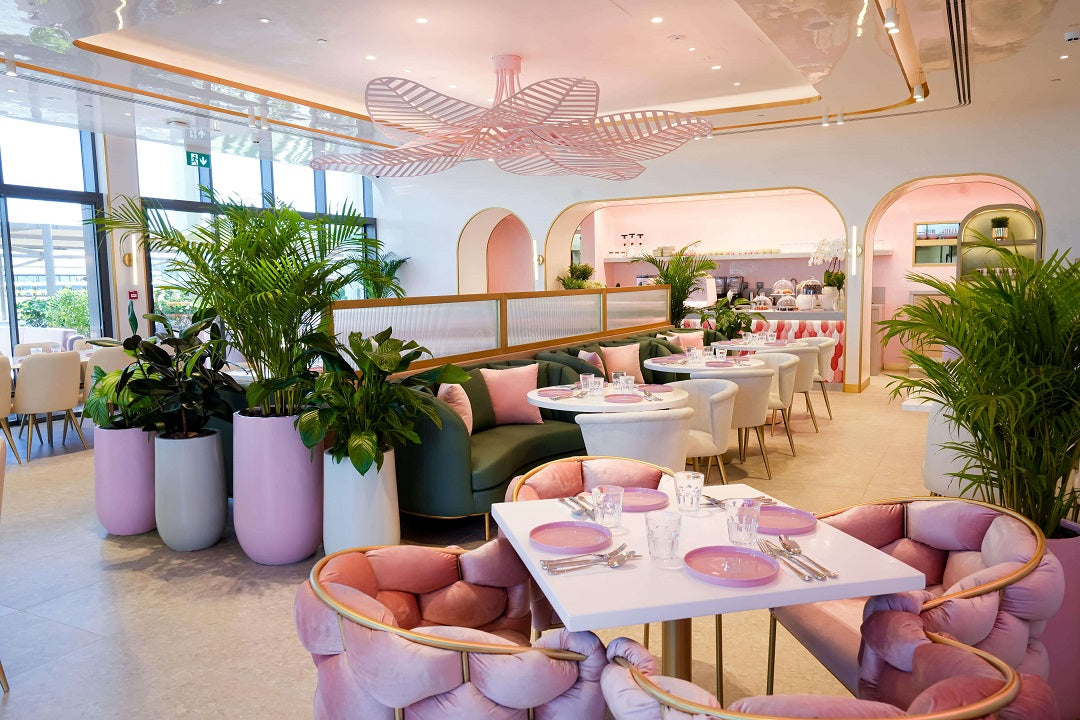 Top Restaurant in AbuDhabi
Unveiling Culinary Marvels: Love Vibe Cafe - Your Top Restaurant in Abu Dhabi
Savor the exquisite flavors of Abu Dhabi at Love Vibe Cafe, the top restaurant in Abu Dhabi. Discover culinary delights, elegant ambiance, and unparalleled service. Join us on a gastronomic journey through the heart of the city
Introduction
Abu Dhabi, a city known for its opulence and diversity, offers a culinary landscape that mirrors its rich heritage. Amidst the multitude of dining options, Love Vibe Cafe emerges as the epitome of gastronomic excellence, standing tall as the top restaurant in Abu Dhabi. In this culinary guide, we invite you to indulge your senses, explore the art of flavors, and experience the essence of Abu Dhabi's culinary scene through the lens of Love Vibe Cafe.
Love Vibe Cafe: Where Culinary Dreams Come True
Step into Love Vibe Cafe and enter a world where passion meets the plate. Our chefs, driven by creativity and dedication, craft culinary masterpieces that tantalize your taste buds and elevate your dining experience. From innovative fusion dishes to time-honored classics, every item on our menu is a testament to our commitment to excellence.
Gastronomic Marvels: A Journey Through Our Menu
Exquisite Starters: Ignite Your Appetite
Begin your culinary adventure with our exquisite starters, meticulously prepared to delight your senses. From delicate bruschettas to indulgent seafood platters, our starters set the stage for a memorable dining experience.
Signature Main Courses: A Symphony of Flavors
Dive into the heart of our menu with our signature main courses, where flavors harmonize to create culinary symphonies. Succulent steaks, flavorful curries, and delicate seafood dishes showcase the expertise of our chefs. Each dish is a culinary work of art, promising a journey through diverse tastes and textures.
Delectable Desserts: Sweet Endings to Your Meal
No meal is complete without a sweet indulgence. Our desserts, prepared with precision and passion, offer a delightful conclusion to your dining experience. From rich chocolate fondants to refreshing fruit sorbets, our desserts are a celebration of sweetness and creativity.
Love Vibe Cafe Experience: More Than Just a Meal
Elegant
Ambiance

: A Feast for the Senses

At Love Vibe Cafe, we believe that ambiance is as important as the food on your plate. Our restaurant boasts a chic and elegant ambiance, combining modern aesthetics with warm hospitality. Whether you're celebrating a special occasion or enjoying an intimate dinner, our ambiance enhances every moment.
Unparalleled Service: Your Comfort, Our Priority
Exceptional service is at the core of Love Vibe Cafe's philosophy. Our dedicated staff ensures that your dining experience is seamless and enjoyable. From knowledgeable recommendations to personalized service, we go the extra mile to make you feel at home.
Culinary Events: Where Food Meets Celebration
Love Vibe Cafe is not just a restaurant; it's a hub of culinary events and celebrations. From themed food festivals to interactive cooking classes, we offer a range of culinary experiences that engage, entertain, and educate. Stay tuned for our upcoming events and immerse yourself in the world of gastronomy.
FAQs
Is Love Vibe Cafe suitable for vegetarians?
Yes, Love Vibe Cafe offers a variety of vegetarian options on our menu. Our chefs skillfully prepare vegetarian dishes that are both flavorful and satisfying. Whether you prefer pasta primavera or gourmet veggie burgers, our vegetarian offerings cater to diverse tastes.
Do I need a reservation to dine at Love Vibe Cafe?
While walk-ins are welcome, we recommend making a reservation to secure your preferred dining time, especially during peak hours or special events. Reservations can be made through our website or by contacting our reservation desk.
Is Love Vibe Cafe child-friendly?
Absolutely, Love Vibe Cafe is a family-friendly restaurant. We provide a children's menu with kid-friendly options, and our staff is trained to ensure a comfortable and enjoyable experience for families. High chairs and kid-friendly utensils are also available upon request.
Does Love Vibe Cafe offer outdoor seating?
Yes, Love Vibe Cafe offers both indoor and outdoor seating options. Our outdoor terrace provides a charming ambiance, perfect for al fresco dining under the Abu Dhabi sky. Whether you prefer the indoors or the outdoors, we strive to create a delightful dining atmosphere.
Conclusion
Love Vibe Cafe invites you to embark on a culinary journey that transcends the ordinary, embracing flavors that linger in your memory long after the meal ends. As the top restaurant in Abu Dhabi, we take pride in offering more than just food; we offer an experience. Join us at Love Vibe Cafe and let your taste buds dance to the rhythm of exquisite flavors, your senses awaken to the elegance of our ambiance, and your heart embrace the warmth of unparalleled hospitality. Indulge in a dining experience that is as extraordinary as the city that hosts us.